Navigating the Toronto real estate market might seem like it takes several science degrees and a law degree to ensure all your investments are protected. Buying a home is an exciting time but it can quickly become overwhelming and uncover challenges such as bidding wars, hidden defects, title issues, and expensive closing costs.
This is why it is imperative to enlist the help of a reputable lawyer to act as a Toronto real estate guide. To understand the potential pitfalls that can be seen in Toronto's 2023 real estate market, this article looks at the foundation of the local landscape.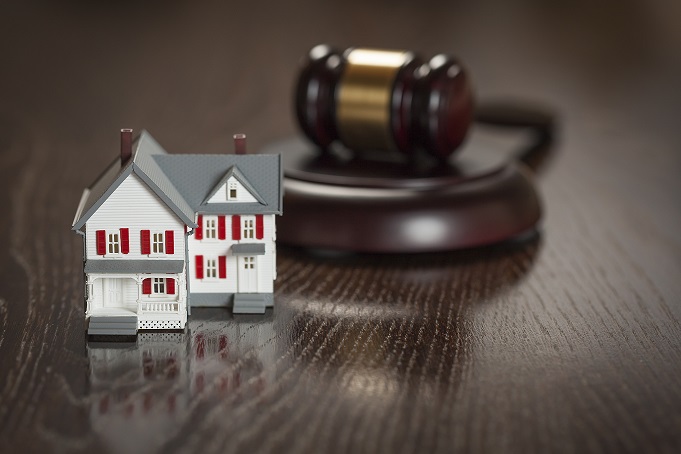 Bidding Wars in Toronto's Real Estate Market
With real estate bidding wars, multiple bids are placed on one specific property by different potential buyers. This scenario is often seen whenever the number of available houses on the market is low. When more than one interested buyer shows interest, the asking price of the home begins to rise.
To attempt success, bidders may offer an escalation clause which holds a maximum price they will consider paying to secure the winning offer. This can produce a safety net or cause the bidder to pay more than the house is worth.
A bidding war takes the power out of the buyer's hands and puts it into the seller's total control. This is when the initial asking price extends over the home's value, which can become "hidden" in the attempt to win the bid.
Having a knowledgeable real estate lawyer by your side can help you avoid paying too much for a home that may not be worth its ballooned value.
Uncovering Hidden Defects in Your Dream Home
Most home buyers are familiar with patent defects. These can be uncovered after a professional inspection of the property and by asking the right questions.
Any hidden defects are referred to as latent defects. Neither the buyer nor the seller may be aware of these issues. If there is potential for a defect, the seller may water down issue to protect the sale. Sellers aware of any type of defect may not be held responsible if there is not sufficient evidence to prove they did have prior knowledge of the defect.
If a latent defect is discovered after the sale, more often than not, all risks are the responsibility of the buyer, not the seller.
Protecting Your Investment: Addressing Title Issues
Real estate title issues can be tricky and there is a high risk of the investment being lost. Hiring a title transfer lawyer in Toronto ensures all parties' rights are protected when transferring or forming title documents.
One of the largest issues is the ownership section of the title of a home. Without having the proper legal review of protection against Title Fraud a home can belong to another party, forfeiting the rights of the new owner. Some cases have seen an unknowing buyer discover this after the Sale closes. A person's dream home may be lost.
The next step is to consider the tax consequences of the sale. The buyer needs to be made aware of the tax portion with a title transfer. Other financial considerations involve any potential liens against the property by unpaid creditors. Property sales may involve third-party claims to partial or entire property from a former mortgage or even non-financial claims.
Having a legal professional handle the title of a house can help prevent any real estate fraud such as forgery and illegal deeds. Common issues involve minors, undocumented illegal citizens, and those who may not be of sound mind when signing the original documents.
Preparing for the Finish Line: Understanding Closing Costs
Closing costs in Toronto on home sales vary across the region from different real estate lawyers. These costs involve Land Transfer Tax and Registrations, Legal Fees/Costs, Disbursements, Title Insurance, and HST.
When buying a home in Toronto, the closing costs for Land Transfer Tax can be substatial and the biggest part of the closing costs other than the purchase price. This tax is reduced for first-time homeowners buying for personal use purchases. Any mortgage registration can add to the closing cost.
The legal fees category can involve any fees charged by the real estate lawyer in addition to the disbursements of title searches, certification, and other related costs. Title Insurance and HST can drive the total cost up higher than originally anticipated. Title insurance protects against fraud on the property involving any issues in the past and in the future during ownership.
For the seller, the categories of these closing costs are similar with the exception of Land Transfer Tax. Costs for disbursement fees are also generally lower for the seller.
Protect Your Investment With the Help of Zinati Kay – Real Estate Lawyers
Don't risk your dream home and largest investment by exposing yourself to bidding wars, hidden defects, title issues, and exorbitant closing costs. Talk to the knowledgeable team at Zinati Kay – Real Estate Lawyers before taking the exciting step of buying or selling your home.
As the leading real estate lawyers in Toronto, we have more than 25 years of helping homeowners across the region see their home ownership dreams come true. From buying, selling, title transfers, and mortgage refinancing, our property dispute lawyers in Toronto offer excellent service.
We offer Fixed Closing Costs of $999.00 plus HST for all fees and disbursements, plus Title Insurance for most purchases under $500,000.00. Contact us at john@zinatikay.com or call (416) 321-8766 today!