Condo disputes of any form may require the assistance of a knowledgeable and expert real estate lawyer. In this article, we discuss the common condo disputes you might find yourself in and how you can resolve them.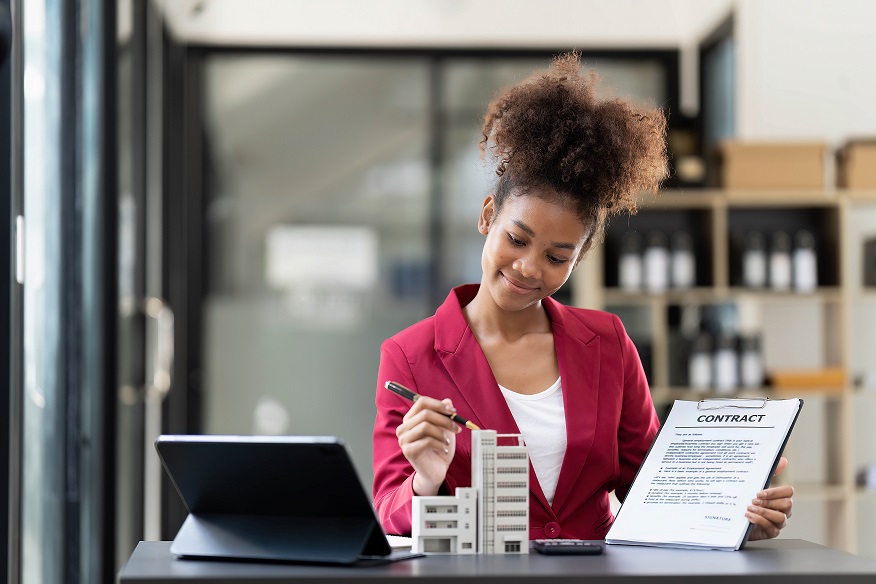 Common Condo Disputes
Condo lawyers see a variety of disputes arise between neighbouring tenants, management, and even with the condominium board.
Maintenance
Purchasing or renting a condo unit provides a great advantage over ownership of a house as all maintenance costs are to be covered under the agreement with management. Poor maintenance or the lack thereof can lead to serious disputes.
Repairs
Under the condominium board guidelines, a tenant must adhere to specific rules if any repairs are needed repairs within the unit. Disputes can arise from noise complaints, the type of repairs being performed, costs, and the action of the workers hired to perform the repairs.
Finances
The saying "the love of money is the root of all evil" takes centre stage in many condo disputes between tenants, renters, neighbours, and condominium boards. Leasing, selling, and buying units and condominium fees can lead to major financial disputes.
Common Areas
The common areas of a condominium involve the foyer, games rooms, pool area, library, outdoor sitting areas, and parking areas, including underground garages. Disagreements over usage time, parking spaces, and noise levels can lead to serious disputes.
Condo Governance
In larger condominiums, tenants can become "lost in the crowd" to the point where their concerns may be overlooked or dismissed by a board member(s). Management has an obligation to both the tenant and the governing board. Issues can arise when any of these parties become involved in a minor or major dispute.
Dispute with Tenants
It would be a perfect world if Mr Roger's Neighbourhood existed, but sadly, disputes with other tenants occur. From miscommunication to noise complaints, there are often times when little issues escalate into serious situations that need intervention by the condominium board or legal representation.
How a Condo Lawyer Can Help
Resolving condo disputes may require an impartial third party or experienced condo lawyer to help mitigate the situation. There are several benefits of hiring a condo lawyer who has expertise with resolving condominium disputes.
Regardless of how small the situation may appear, getting professional and legal advice protects you. Condominium boards have varying degrees of rules and regulations that may create loopholes or exceptions for situations similar to your current circumstances.
Through factual discussions, a condo lawyer can help navigate the dispute to prevent escalation or serious consequences for either party. Having a third party involved who has no viable interest can work towards a solution that benefits everyone involved.
Factors to Consider When Choosing a Condo Lawyer
To ensure you hire the best condo lawyer, there are a few things to keep in mind. It may help to make a list of local real estate lawyers to have a comparison of the pros and cons of their competencies.
As condo disputes are complex, make note of lawyers who have experience in the field of real estate disputes. Having knowledge about the local and provincial condominium rules can be a benefit.
Research their qualifications, certifications, and the educational institute where they have received their accreditation. Their background should involve successful local real estate transactions and condo dispute expertise.
A reputable real estate lawyer will have an extensive and self-explanatory website with detailed blogs, testimonials, and contact information. Extend the online research by reading both positive and negative review sites, including those provided by the Ontario Bar Association.
Schedule an initial consultation with your top choices to uncover their personable traits. Note any tension, lack of communication, or poor listening skills, and the details of their proposed solutions.
A reputable condo lawyer for condo disputes will also be upfront about the cost of their services including any potential hidden fees that can appear during the duration of the case.
Disputes can be drawn out over time or can escalate quickly. Hire a lawyer in the early stages of the situation to prevent further complications.
Steps in Navigating Condo Disputes
A property dispute lawyer can protect your interests in navigating condo disputes. It is imperative to understand the legal dispute and everyone's role in the situation. The first step, as with any type of conflict, is addressing the other party about the issue. It is only then that legal considerations should be pursued. Research the rules, policies, and regulations of the condominium governing body.
One of the first responses is for all legal partners to hear from all parties involved and collect any evidence in relation to the situation or event. Your lawyer will explore and be aware of any inconsistencies between the two sides.
Hopefully, with tactful negotiation, the dispute will be resolved without involving the courts.
Contact Zinati Kay to Hire a Condo Lawyer to Resolve Condo Disputes
Trust in the experience and knowledge of the team at Zinati Kay – Real Estate Lawyers to navigate any condo disputes you might encounter. We understand how important your time, safety, and money is.
Call us today at (416) 321-8766 to book a consultation and learn how we can help support you every step of the way for a seamless resolution.