Potential home buyers excited about the future may be facing challenges during the closing process thanks to recent economic changes.
John Zinati of Zinati Kay – Real Estate Lawyers has been helping home buyers and sellers navigate the closing process across the GTA for 25 years. As a leading real estate contributor to CTV and CFRB, Zinati has been offering sound legal advice through his Toronto real estate office and his newsletter Title Tips.
Recently, he spoke to the Toronto Star about the challenges buyers may be facing with the closing process in the current housing market.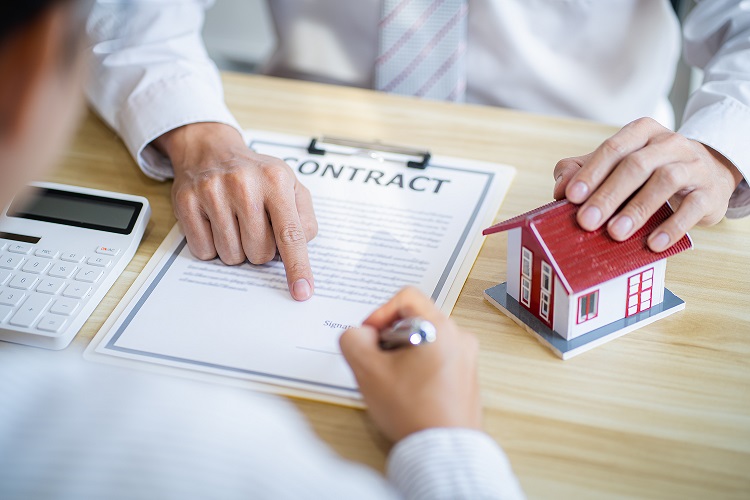 Why Are Buyers Unable to Close Their Purchases?
Lately, the buying process is taking longer than average mainly because house closings are being delayed due to a lack of finances on the part of the buyer or seller. Real estate condo lawyers are still seeing buyers who bought before or early on during the pandemic face difficulty when closing on a home.
Whether it is due to financial troubles directly caused by the pandemic or as an aftereffect, many buyers no longer qualify for the pre-approved mortgage. In fact, the number of buyers unable to complete the closing process is expected to rise due in part to the soon-to-be completion of pre-pandemic purchased condo units.
The huge fluctuations in interest rates in recent months may also play a large role in buyers coming short of financial capabilities. With a new pre-construction contract, buyers were required to place a non-refundable deposit which, at the time, guaranteed financial backing. Since that time, the tables may have turned. This can include the locked-in low mortgage rate initially agreed upon.
According to Zinati, "Buyers who have paid deposits to developers and now have to close their sale are, in some cases, unable to take ownership or possession because they cannot qualify for a mortgage. People are in a tough predicament now. Their deposit is on the line and unfortunately can be forfeited. Moreover, they can be sued for the difference in value."
Why Are Buyers Struggling to Obtain Mortgage Approval?
There are a number of reasons why home buyers may be struggling to obtain mortgage approval. Low credit scores, short-term employment history, low savings, and excessive existing debt are common challenges potential buyers face. Before negotiating a Purchase Agreement, most buyers are better prepared.
There are other issues that can adversely affect a buyer's position. Increased interest rates, excessive developer fees, and the financial background of the buyer can make it more difficult to get mortgage approval. As an experienced closing lawyer in Toronto, Zinati suggests one or a combination of these factors can cause disappointment in the closing process.
With newly built homes or condos, time is of the essence in terms of a pre-signed contract with developers. An Agreement of Purchase and Sale with a real estate agent or through a building company is a legally binding contract regardless of whether a mortgage is obtained or not. A delay in getting mortgage approval can lead to additional fees ranging in the tens and hundreds of thousands of dollars.
How Can Zinati Kay Help Buyers Overcome Closing Challenges?
The trusted advisors at Zinati Kay are helping buyers during the home or condo closing process by finding solutions that meet their financial needs. In the recent Toronto Star article, Zinati explained "Our role is to help our clients by presenting them with options, however, limited they may be—but someone who knows the law and can find solutions is the key to resolving the issue."
The team at Zinati Kay – Real Estate Lawyers offers a variety of options for buyers to obtain finances through different means. Discovering the alternatives can be helpful when facing current challenges during the closing process.
What Is the Current Mortgage Situation in Toronto?
Currently, the Toronto housing market is the second highest in the country, with the average home price just above the national rate of $800,000.
There is no denying that the past couple of years has been a challenging time for the housing market, with the pandemic affecting prices and demand. However, things are looking up. The Canadian government has implemented a number of measures to stabilize the market and ensure housing remains affordable for all Canadians. These measures include increasing the supply of affordable housing and strengthening mortgage stress tests.
However, this does not mean that the housing market is out of the woods just yet. The mortgage situation remains in flux, with interest rates fluctuating and new mortgage rules being introduced that could potentially impact buyers' ability to purchase homes.
Contact Zinati Kay to Help You Overcome Your Closing Challenges
Protect your investment with the help of Zinati Kay – a Real Estate Lawyer in Toronto. For more than 25 years we have been assisting buyers and sellers in successfully navigating the closing process.
We fully understand the ever-changing laws associated with the housing market. To help buyers with financial options, we also have a fixed closing cost of $999. Call us today at (416) 321-8766 or email info@zinatikay.com for more information.