If you are planning to start or are in the middle of searching for a home in Toronto, there are invaluable mortgage application tips you should be aware of. For one, your past and current spending habits could undermine your mortgage approval. The local housing market is consistently fluctuating wherein prospective buyers see their dream home sold before they collect enough capital.
Knowing how to prepare for a home purchase with a mortgage application can help any home buyer advance in the housing market.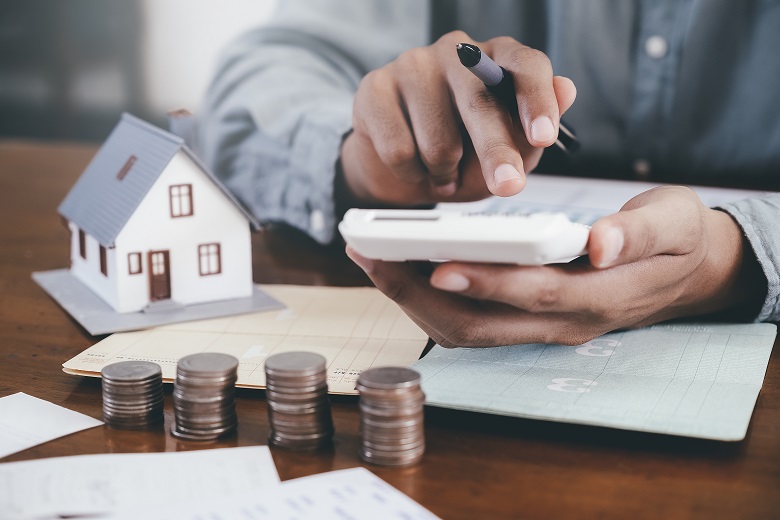 What Is the Current Mortgage Situation in Toronto?
As the country's largest city, Toronto holds a home ownership rate of 53%. According to TD financial advisors, the housing market is the country's second highest as prices rise within the seller's market. Houses listed for $800,000 on average. In addition to the federal government's first-time homeowner incentive plan, there are important factors to consider with a mortgage application.
9 Key Mortgage Application Tips
Before you invest your heart, time, energy, effort, and money into a mortgage application, talk to a mortgage closing lawyer in Toronto. Professional advisors will help guide you through the financial requirements and what changes may enhance your financial position.
Check Your Credit Score
Your credit score is one of the most overlooked, but important, aspects of your financial future. Canadians' credit reports are managed by Equifax, TransUnion, and Experian with credit scores provided on a range from 300 to 900. Mortgage applicants need a credit score of at least 600 for most financial lenders. The higher the score, the better the interest rate may be set in place.
Work on Boosting Your Credit Score
Your credit score plays a large part in the mortgage application. A credit score will reflect outstanding debts, late repayments, collection agency judgments, and the length of credit history. Before approaching a financial lender, take the time and effort to improve your credit score with a few steps. Avoid late payments by paying bills on time, resist applying for other credit avenues, and reduce the credit utilization rate. This rate is calculated with the revolving credit being used divided by total credit.
Save for a Big Down Payment
Applying for a mortgage has changed greatly over the years. If you are planning on buying a home, be sure to have a substantial downpayment saved before applying with a financial lender. In Ontario, the needed down payment can range from 5% to 20% of the asking price of the house, depending on the price. The downpayment for homes lower than $500,000 stand at 5% and 10% with homes up to $999,999. Homes with a price tag of more than $1 million require a 20% down payment.
Keep Your Income Stable
As proof of employment and a stable monthly income are two major factors for being approved for a mortgage, now is not the time to switch jobs. If one of the applicants has a casual or part-time position, it can help increase the chances of receiving financial lender assistance if positioned into a full-time job before the application is submitted.
Pay All Your Existing Debt
Financial lenders require specific conditions under Canadian law for loan applications. A mortgage stress test, commonly referred to as a debt-to-income ratio, is calculated. It includes the Gross Debt Service (GDS) which compares monthly gross income and expected payments and the Total Debt Service (TDS) which compares the gross monthly income with living costs and debts. Having low outstanding debts can help with mortgage approval.
Know What You Can Afford
In searching for a home, it is easy to reach beyond your means. Knowing how much you can afford is crucial for any buyer. Consider the mortgage payments, your existing debts, potential essential investments into house upgrades, and basic living costs. Remember buying a home also requires financing for inspection, closing costs, and taxes.
Get a Mortgage Pre-Approval
A pre-approved mortgage can offer the best interest which will be locked in for up to 130 days. The advantage of a pre-approved rate gives realtors documented proof that the potential buyer is serious. With the fluctuating housing market, some real estate agencies require pre-approval before any documentation is prepared. It should be noted a mortgage pre-approval does not guarantee financial backing as the type of property, appraisal, and location can affect the final decision of the lender.
Look for the Best Rates
As with the search for the right home, take the time and effort to check for the best interest rate associated with different financial lenders. Having a reasonable interest rate will help lower mortgage payments making it easier to manage financial obligations. Reliable mortgage brokers, credit unions, and banks will provide what they can offer.
Prepare All the Necessary Documents
There are specific documents containing vital information the financial lender will require before the paperwork begins. Be prepared with identification documentation, information on all outstanding debts, and proof of employment, assets, income, and down payment means. To reduce the risk of delays, inquire what documentation the lender requires. 
Contact Zinati Kay for a Lawyer for Mortgage Closing in Toronto
If you are in the stages of searching for the perfect, and affordable, home, Zinati Kay – Real Estate Lawyers can help! The world of mortgage financing can be overwhelming and our experts have the experience and knowledge to navigate the best deal for you. Call us today at (416) 321-8766.