Whether you are searching for your dream home or planning to sell your own home, it is important to understand the conditions of a buyer's market vs. a seller's market.
The housing market is an interesting world once you have an understanding of the terms and conditions that are associated with buying and selling properties. Knowing when to sell or buy is only half the battle in the competitive world of real estate.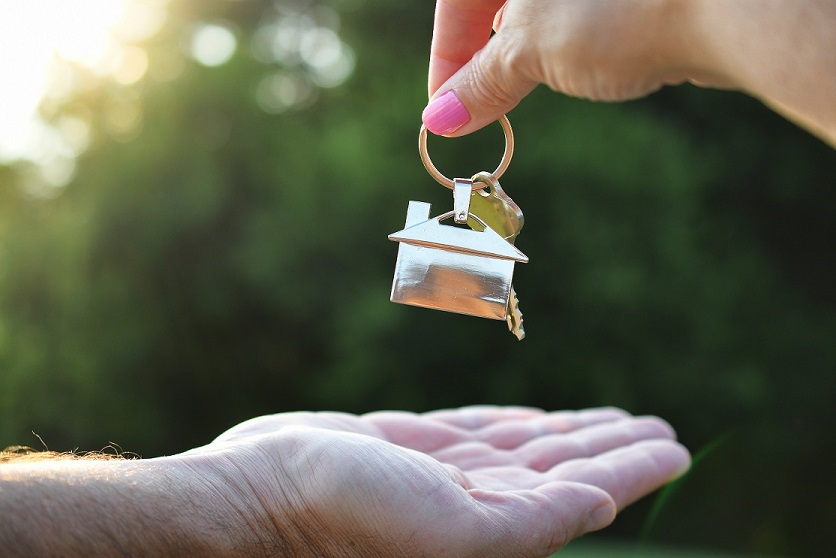 What Is a Buyer's Market?
When there is a surplus of homes for sale with fewer buyers, a buyer's market is proclaimed. The competition for buyers can heat up between sellers as the power for negotiations is in the buyer's hands. With a large number of homes to choose from, buyers can take time to decide which home to purchase, which in turn, can see sellers drop the asking price to entice a sale.
What Is a Seller's Market?
A seller's market is evident when there are fewer homes and more buyers looking to invest. This period of time can see home prices increase as bidding wars break out on the few homes available to buy. A seller has immense negotiating power over buyers and does not need to accept conditional offers.
What Is a Balanced Market?
A balanced market is recognized when the level between buyers and sellers is equal. Competition for house sales is in a balanced state with practical timing with selling and purchasing. This sees prices remaining steady for a period of time.
Tips for Home Sellers in a Buyer's Market
A buyer's market offers unique opportunities within a set environment. It is at this time home that sales are in a slump as they sell below the listing price and can usually take several months for a successful close. This type of housing market sees an abundance of home sales with decreasing prices as the sales stall.
A buyer's market offers a range of opportunities for sellers as much as it does for buyers. There are precautions a seller needs to take when considering listing a home for sale at this time.
1. List Your Home at Market Value
When setting the price for your home, there can be factors that influence the number you chose. Take the emotional aspect out and set the asking price at market value. It can be tempting to put a lower price tag for a quick sale, but the value of the house should be tagged. The chase for money with a higher price can cause potential buyers to be discouraged and forces mortgage applications to be denied if the price is higher than the appraisal value.
2. Update Your Home to Attract Buyers
Without breaking the bank, update your home to attract buyers. This can entail replacing older appliances, installing modern shower or bath units, and ensuring the electrical and plumbing systems are up to code. Don't forget the little details such as new cabinet hardware, light switch cases, and door handles. The exterior of the home may require attention by revamping the landscape with new growth for that first impression.
3. Make Some Much-Needed Repairs
New and older homes can always use a bit of tender love and care and a house listing is the perfect time to ensure everything is fixed and in pristine condition. Any damaged floors or walls should be repaired along with leaky faucets or windows. Give a fresh coat of paint where needed and replace any missing light fixtures.
4. Get Professional Pictures Taken
To attract serious buyers, consider having professional pictures taken of the exterior and interior of the home and property. A professional photographer can ensure the proper lighting, lines, and staging is done to entice buyers, and perhaps a higher market price.
What Does a Real Estate Lawyer Do for the Seller?
The role of a real estate lawyer for selling a home is based on the needs of the seller. The lawyer handles the communication with the buyer's lawyer and reviews all documentation of the sale including the Agreement of Purchase and Sale. Along with negotiations, the lawyer will prepare the deed and title ownership transfer, mortgage payout, and exchange the required documents and financial transactions.
Tips For Home Buyer's During a Seller's Market
As a seller's market can see home prices skyrocket, there are variable factors to consider before placing an offer. Research the characteristics of a seller's market to be prepared for possible bidding wars, the need to increase the offer, and the risk of losing to another bidder. Here are some tips for buyers during a seller's market:
1. Visit Many Properties Before Making Any Decision
It can be tempting to bid on the first house you like but for peace of mind, and to protect your investment, consider other properties in your search for your dream home. Only focusing on one property can cause you to spend more than you can afford or pay more than the house is actually worth. Take your time to physically explore other options.
2. Take Time to Analyze
As home purchase is one of the biggest investments in your financial future, analyzing the potential is an important task. Consider the market value of the property in comparison to other properties you may hold an interest in.
3. Prepare for a Bidding War
If there is a home that fits your vision, it's highly likely that it also fits the vision of another buyer. This can lead to a bidding war. Before placing an offer, be aware of your financial limit, now and in the future. Give yourself a firm high price but not above the appraisal of the home.
4. Get Your Mortgage Pre-Approved
Having a pre-approved mortgage can help better your chances in a competitive bidding war with other potential buyers on a particular house sale. This action is an offering of good faith in the eyes of the seller. A financial lender may also provide pre-underwriting to support your offer as this can promote a quick close for the seller.
What Does a Real Estate Lawyer Do for the Buyer?
When consulting a lawyer for buying a home, it's important to understand that they work for you, the buyer. In addition to providing the required legal documentation and representation, a real estate lawyer has the knowledge and expertise to help you navigate through the buying process.
This will include defining and confirming the details of the Agreement of the Purchase and Sale contract and ensuring the Title Ownership is complete. The lawyer will also arrange for Title Insurance, and mortgage documentation, and coordinate financial transactions with the seller's lawyer.
Is Toronto a Seller's Market or Buyer's Market Right Now?
According to an RBC Assistant Chief Economist, the Toronto housing market was reported to be a buyer's market in December 2022. In the early months of 2023, homes are being listed for an average of 23 days on the market before being purchased. As the housing market can be volatile, it is crucial to be aware of the changes within the real estate world as well as the financial world with interest rates.
Contact Zinati Kay – Real Estate Lawyers to Help with Buying or Selling Your Home
Navigating a buyer's or a seller's market can be difficult. Talk to the leading real estate lawyers in Toronto at Zinati Kay – Real Estate Lawyers. With more than 25 years of experience in the Toronto housing market, we will work with you to ensure your real estate transaction is a smooth process. We offer a fixed closing cost of $999 on all residential sales transactions. Contact us today to book a virtual or in-person consultation.