Closing costs, escrow, purchase agreement, and listing agent—there are a lot of real estate terms to understand when it comes to buying or selling a home. While all these terms are important to know, understanding what determines a buyer's market vs. seller's market, however, is probably one of the best ways to ensure you are making the best decision in the current housing market.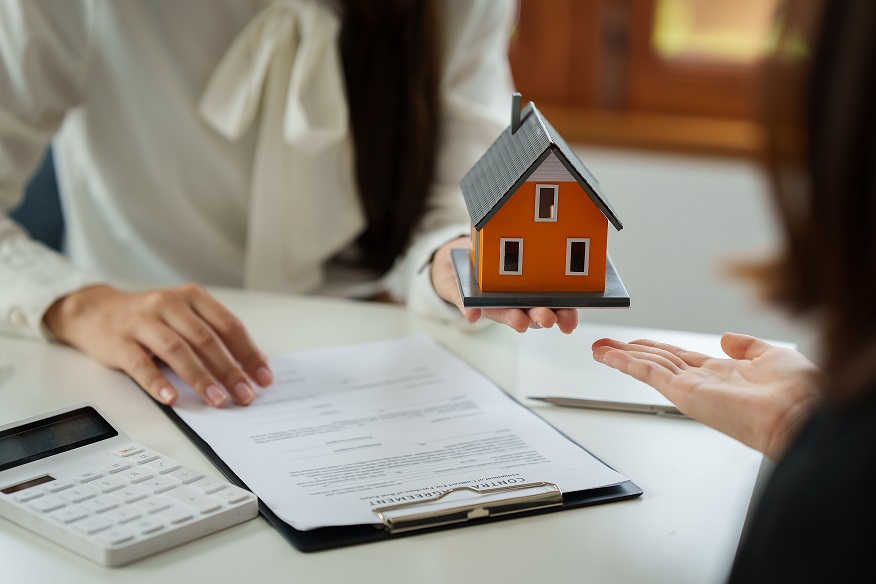 What Is a Buyer's Market?
A buyer's market refers to when there are more homes on the housing market than buyers. In this situation, buyers might take more time to find the right home, which forces sellers to potentially drop the asking price in order to make the sale.
What Is a Seller's Market?
A seller's market, on the other hand, is evident when there are a lot more buyers than homes for sale on the market. Buyers have little time to decide as multiple competitors begin placing bids on the same home. This often gives the seller the ability to increase the asking price, causing an end to conditional sales.
How Do You Know if It's a Buyer's Market or Seller's Market?
With these factors in mind, recognizing if the current housing market is a buyer's market versus a seller's market can still be difficult. In a large area such as the GTA, one section may be in one market while a neighboring district can be in the other.
So, how do you know the best way to approach the real estate game? Look for the following factors:
Find Out the Available Inventory
Research the available market in the neighborhood you are most interested in buying a home. To find out the available inventory, list the number of homes for sale based on the number of months they have been on the market. If a majority of houses have been available for less than five months, it is considered a seller's market. Those with more than seven months set the market as a buyer's market.
Consult a Local Agent
Ask for help and talk to a professional real estate agent about the current housing market in a preferred area. It is an essential aspect of their position to understand, follow, and react to the type of market presented.
Pay Attention to Price Cuts During the Listing Period
Monitor the asking prices versus the selling price within the area of interest. In a buyer's market, home sellers often drop the initial price to make a quick sale, regardless of the location. It should be noted that a buyer's market can also see the price remain steady in an area where there are little to no other homes for sale.
Track The Number of Days the House Was Listed on Market
Along with any pricing difference, monitor the number of days the house had been on the market. The days on market referred to as DOM, calculates the number of days from which the listing was listed as active and the time it is officially taken off the market for a sale. A low DOM means a more competitive market while a longer DOM means a slower market.
Increase in Home Price Reductions
Note if the majority of home sales in the preferred area are dropping significantly which will depict a buyer's market. A steady price level with no reduction can highlight a seller's market.
Fewer Bidding Wars
A seller's market can cause numerous bidding wars across the housing market. While a buyer's market can still see bidding wars, it's less common due to a shift in market demand. And if there are bidding wars, it will usually be between two or three interested parties as opposed to ten or 15 in a seller's market.
Fewer Cash Buyers
Nothing speaks more volumes than a cash sale in the housing market. As it is an essential tool in a bidding war during a seller's market, fewer cash buyers might indicate a buyer's market. In a buyer's market, there is no need to gain an advantage as the power lies within the buyer's hands.
Increase in Open Houses
In both types of housing markets, a for-sale sign can be displayed for days or weeks before an open house is planned. An area with a large number of homes for sale can see more open houses being held in a buyer's market. The seller takes all options provided by the real estate agency to sell their home.
Is Toronto a Buyer's Market?
The Toronto housing market was reported to be a buyer's market in December 2022. In the early stages of 2023, homes are being listed for an average of 23 days on the market. As the housing market can be volatile, be aware of the changes within the real estate world as well as the financial world with interest rates.
What Are the Factors That Contribute to a Buyer's Market?
Talk to any real estate lawyer in Toronto and they will say there are several vital aspects that are required for a buyer's market to develop. These include (but are not limited to) an economic recession, a decline in the job market, an increase in home construction, and a shift in the demographics of buyers. Other contributing factors can include high-interest rates, which affect mortgage rates, and skyrocketing inflation.
Hire Real Estate Lawyers of Zinati Kay to Buy House in Buyer's Market
Your home is your biggest asset. Protect it and your future by hiring a real estate lawyer when buying or selling a home. Zinati Kay – Real Estate Lawyers has been helping homeowners navigate buyer's and seller's markets in the GTA for over 25 years. We offer a fixed closing cost of $999 on all residential sales transactions. Contact us at (416) 321-8766 to book a virtual or in-person consultation.