As most areas in Ontario are on a real estate rollercoaster, particularly the GTA, it is important to understand the process of selling a home in a buyer's market.
A buyer's market refers to when there are more homes for sale than there are interested parties to buy. With this situation of supply being greater than demand, the market can see prices drop in favour of the buyer.
Keep reading to see how being a seller in a buyer's market doesn't have to be as concerning as it may appear.
We also highly recommend that you contact a reputable real estate lawyer for mortgage refinance advice!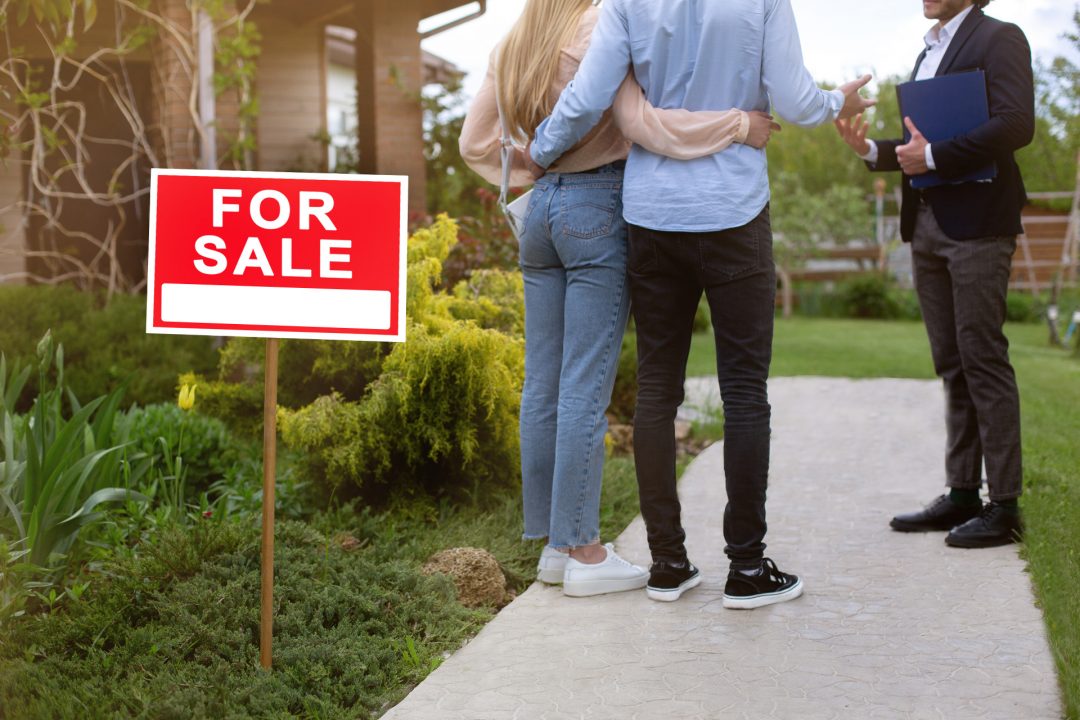 6 Tips for Selling a Home in a Buyer's Market
Selling in a buyer's market can see the competition increase as sellers work towards attracting buyers to their own home sale. For buyers this is the perfect time to negotiate house prices, but what if you are a seller?
We list six steps that can help you gain the advantage in a buyer's market.
Update Your Home to Attract Buyers
Take the initiative to update the exterior and interior of your home to stand out from the rest. Create a welcoming scene by boosting curb appeal and sprucing up the landscape and the condition of the home's outside. Newer appliances and a fresh coat of paint wouldn't go amiss inside the home, either.
Make Some Needed Repairs
In a buyer's market, there are many choices and options when it comes to available properties. Minor upgrades should be completed before listing the house on the market. Inspect your home for any damaged tiles in the bathroom and kitchen, leaky faucets, and stained flooring.
Do a Deep Cleaning of Your Home
Regardless of the age of the home, buyers want to see everything looking shiny and new. Sellers should perform a deep clean of every inch of the home. Begin by decluttering the rooms. For a deep clean, concentrate on each room separately to ensure nothing is overlooked.
Try to Depersonalize It
While decluttering the home, sellers should take the opportunity to depersonalize the house by removing all family photos, knickknack collections, and paperwork. Staging the home involves creating an atmosphere wherein the buyer can see themselves living in the space with their own belongings.
Draw Attention to the Home's Most Attractive Features
The factors buyers focus on when searching for their dream home include the house size, the yard, the exterior features of the house, and the functionality of the garage, if applicable. Inside, draw attention to the bedrooms, living room, kitchen, bathrooms, and basement (if finished).
Price It Competitively
In a buyer's market, you might need to price you home at a lower price than you originally planned. Gone are the days of bidding wars! Instead, competitive pricing means your home matches or falls below the cost of comparative homes in the same region. Any offers you receive should be carefully considered.
3 Tips for Sellers on How to Protect Themself in a Buyer's Market
Consider speaking to a professional real estate lawyer for advice, hiring a photographer for market photos, and staging your home. In addition, consider the following three tips to protect your interests and assets.
Beware of the "Home-Sale Condition"
A home-sale condition refers to the offer made by a potential buyer being dependent on the selling of the buyer's current home. This allows the buyer to have an additional 30 to 90 days to complete the real estate transaction. If the financing cannot be secured, any monies paid to the seller as a deposit must be returned.
Have an Escape Clause
With a home-sale condition added to a Purchase Agreement, the seller may want to include an escape clause for their own protection. This permits the seller to accept an offer from another buyer on the condition the first bidder cannot increase their offer within 24 hours. An escape clause protects the seller.
Beware of Bridge Financing
With bridge financing, you can use the equity in your current home. It's a way for the seller to acquire a short-term loan from a lending institution and secure the monies needed to purchase a new home while their current home is on the market. Try to coordinate closings for your current and new homes so they happen around the same time or else you could be on the hook paying two mortgages/loans.
Hire a Closing Lawyer for Selling Your Home in a Buyer's Market in Toronto
To protect yourself during a home sale, get advice from the Zinati Kay – Real Estate Lawyers. We offer a fixed closing cost of $999 on all residential sales transactions. That includes most fees and disbursements, with the exception of land transfer fees and title insurance. Contact us today to book a virtual or in-person consultation with one of our esteemed real estate lawyers in Toronto to learn more.