Believe it or not, there is actually an ideal time of year to enter into the real estate market. Although things seem to be in a constant state of flux given the current housing market, there is an end in sight. Prospective home buyers and sellers will be able to breathe a sigh of relief hopefully in the coming months. If you're wondering when the right time is to sell your home, then hang tight. In this article, you'll find expert advice from an experienced real estate lawyer in Toronto.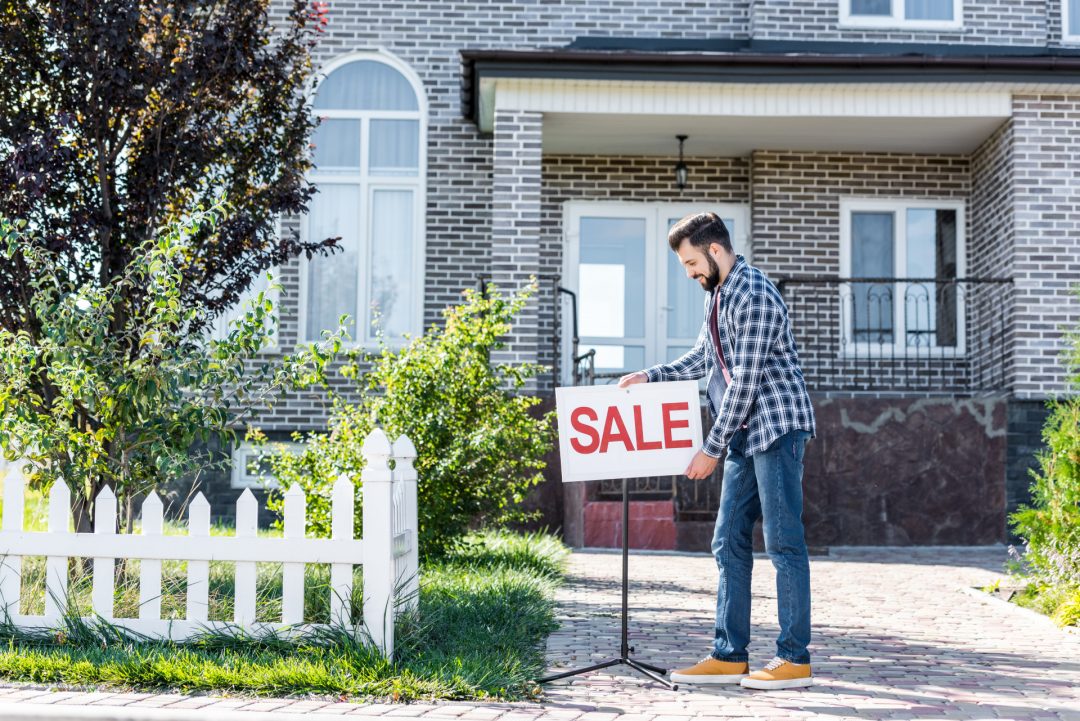 What Are the Ideal Seasons for the Real Estate Market in Toronto?
Ask any real estate lawyer in Toronto and they'll probably tell you that there are certain times of year when the real estate market is more geared toward buyers or sellers. Given the current precarious and unpredictable nature of real estate in Canada, certain key principles have undergone massive changes over the course of the pandemic. However, one thing has remained the same for the most part: Canadians prefer to buy or sell during certain times of the year.
Undoubtedly due to weather conditions and the fact that most holidays take place during the winter months, this is typically the least popular time of year to enter into the real estate market. This makes a lot of sense given that the holiday season is typically an expensive time of year and people need some time to recuperate some of the money spent on gifts and festivities.
Many Canadians prefer to buy or sell properties during the spring, summer, or fall seasons for a number of reasons. Better weather and driving conditions along with longer daylight hours are a huge factor in this decision. There is one caveat, though. More people entering the real estate market during these three seasons increases the competition.
Tips for Selling Your Home from a Residential Real Estate Lawyer in Toronto
Don't get us wrong—the housing market is still currently on an unprecedented hot streak, but things have slowed down a little since the government has eased the majority of lockdown restrictions.
Since spring is right around the corner, we predict that more houses will soon go on the market and this will reinstate the same type of buying frenzy that happened in 2021. Given the constantly evolving nature of the real estate market, it's natural to feel a little nervous if you're planning on buying or selling a property. With that in mind, here are a few tips for selling your home from a house closing lawyer in Toronto.
Keep an Eye on the Competition
Considering we're about to enter into one of the historically busiest season for real estate in Toronto, there's no doubt that the competition for house sales is about to get fierce. As more and more people are opting to move out of major cities and into surrounding areas such as the GTA, housing developers can't keep up with the demand. To accommodate the sudden large influx of former city dwellers in smaller areas, many developers have started building vertically more than horizontally.
Elderly people and empty-nesters who are looking to downsize their square footage are more likely to occupy these new apartment buildings and condos. On the other hand, thirty-somethings who want to start families are more interested in purchasing larger multi-storey homes. When the time comes to sell your property, it's important to do your research. Know what you have to offer to buyers, track the competition so you can see what similar properties in your area are selling for, learn the value of your home.
Know about Benchmark Prices
Real estate markets endure a natural ebb and flow based on the supply and demand. Benchmark prices for homes are usually determined based on the quantity of properties that share a lot of similarities that sell for a certain price range. Right now, we're seeing an unprecedented number of freehold and leasehold condo-townhouses that are selling for higher prices in the GTA.
One property selling for a higher-than-normal price is most likely an outlier. It's likely that the owners have done significant renovations or updates to bring up the value of the property, which is fair. But if you're seeing a steady uptick of properties with similar structures selling at inflated costs in your area, then this might be a good time to sell your property and make a profit.
Keep in mind that it has yet to be determined if the recent and current listing prices will become the standard or if these values will start to decline in the coming months and years. Real estate is a very fickle industry and anything can happen.
Discuss the Factors Affecting Sale Timing with a Real Estate Lawyer in Toronto
Seasonal fluctuations, competition, and benchmark pricing aren't the only factors that impact the decision to sell a property.
Your real estate closing lawyer in Toronto will most likely want to discuss the following factors that impact the ideal timing of selling your home.
Interest rate trends. Housing interest rates in Toronto are expected to increase this year and that might put more property owners on the fence when it comes to selling, especially if they still have an affordable fixed interest rate.
Shifts in demographics. As more retirement-aged people are looking to downsize their properties and fewer Millennials are deciding to start families, this leaves the fate of the demand for larger homes hanging in the balance. Many home buyers are opting for apartments, condos, townhouses, or bungalows in historically more affordable areas outside of major cities. Naturally, this demand is driving up the competition for certain properties while also pricing out lower income earners in the process.
Current economy. The state of the real estate market is directly correlated with the health of the economy. GDP, manufacturing, and the current employment rate are all driving factors of real estate market activity.
Government policy changes. Certain government incentives such as tax deductions for first time home buyers can give some prospective buyers the means to enter into the real estate market.
Get Expert Advice from an Affordable Real Estate Closing Lawyer in Toronto

Zinati Kay – Real Estate Lawyers is one of the most reputable and affordable real estate law firms in Toronto. We serve clients from all across the GTA and can help you buy or sell a property for a reasonable fixed closing cost. Contact us today to learn more.