Buying a home is a momentous occasion, especially for first-time homebuyers! Before you get caught up in the excitement, hire a home-buying lawyer in Scarborough to help you navigate through the legal documentation.
Through no fault of their own, many homebuyers have lost thousands of dollars due to discrepancies in the Agreement of Purchase and Sale or through fraudulent means. To prevent buyer's remorse or legal actions, consider hiring a real estate lawyer with experience in protecting the buyer during real estate transactions.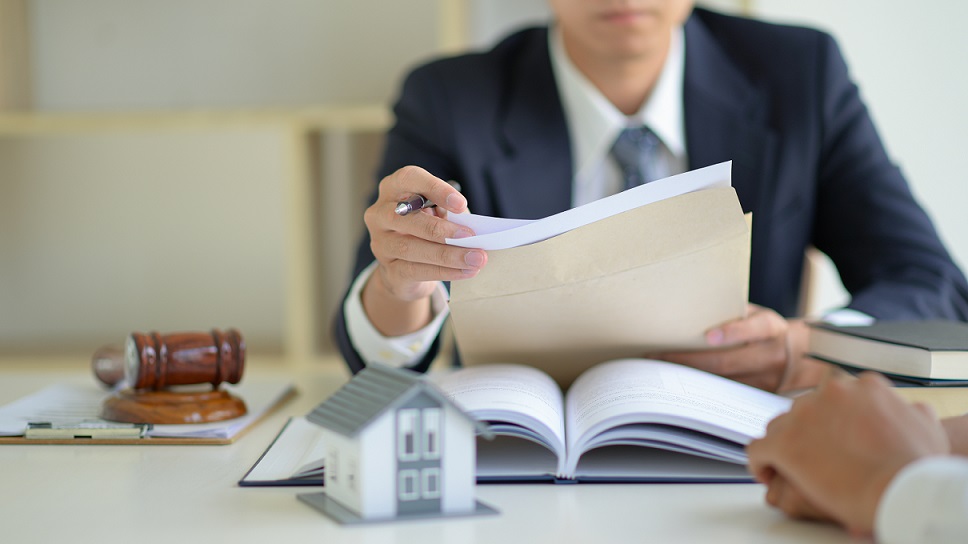 Why a Lawyer Is Needed Before Signing and Accepting an Agreement of Purchase
Having an experienced home-buying lawyer to help clearly understand the contents of the Agreement of the Purchase and Sale contract can save a buyer time and money. This type of legal documentation has clauses and conditions set by both the buyer and seller before any monies are exchanged.
A real estate lawyer will know which factors will benefit you as the buyer. Without full disclosure and understanding of a home contract, a buyer could be overspending and/or may fall victim to real estate fraud.
What Role Does a Real Estate Lawyer Play for a Buyer?
A real estate lawyer takes on the role of being your eyes and ears during a home purchase process. It is the lawyer that has the background, knowledge, and experience in the complexity of a home sale. Just as you would visit a doctor when ill, a real estate lawyer is an expert with properties.
As the Agreement of Purchase and Sale outlines the legalities of the transaction, it is imperative a real estate lawyer is consulted to protect the buyer's interests. This includes investigating for any liens or claims, unpaid property taxes, title ownership, and other unknown issues. A real estate lawyer will assist in any negotiations with the seller during the finalizing of the sale agreement.
How Much Do Real Estate Lawyers Cost and How Are They Paid?
We know that buying a home in Toronto is expensive, and how important it is to know your expenses so you can budget. That is why we let you know, upfront, all of your closing costs with no surprises. With us, you will not need to fill out an online form or wait for a quote. You will have it right here.
As you are aware or may have become aware, during this home buying or selling process, there are a lot of expenses and uncertainty as to what they will all amount to, especially your total closing costs.
Different real estate lawyers have different ways of quoting your closing costs. Some will charge a fee for their legal services, on top of which they will add their costs of completing the transaction (these are called disbursements), on top of which will be your title insurance, HST, registrations and land transfer tax. In this type of quote, you will not know what your total cost is because the real estate lawyer cannot know what your disbursements are.
Disbursements vary a great deal but on an average purchase, they may be between $350 and $600. You would then only find out exactly what your disbursements are on final closing. These will be added to the fee to determine your total for the real estate lawyer's work and his costs.
What Are Disbursements?
Disbursements are things the real estate lawyer has to pay for to properly close your home, condo buying, or selling deal. Law Society Regulations require that some of these must be included in any Fixed Closing Cost Quote. These include, for example:
Conveyancing charges
Software charges
Couriers
Certification of Cheques
Copies
Faxes
Postage
File storage charges
Our Fixed Closing Costs at $999
When choosing a real estate lawyer, be sure to ask during the consultation for a breakdown of their service fees and other costs relating to purchasing a house. For instance, ask if there is a "fixed closing cost" for the service. This amount may include the above-mentioned closing cost fees as well as courier fees and a written review of the status certificate or new home purchases. Charges for documentation, phone calls, emails, and time allotted for research should be clearly expressed before any contract is signed.
We will always be able to provide you with a full written fixed closing cost quote outlining all of your charges.
Can I Buy a House Without a Real Estate Lawyer?
Legally, you cannot buy a house without having a personal real estate lawyer as only lawyers can register deeds in Ontario. Your real estate agent cannot handle all of the legalities for you. Hiring a real estate lawyer for buying a house in Scarborough will be required to complete the transaction after you signed the agreement through your agent or privately. Your lawyer will ensure that the agreement you signed reflects what you ultimately will obtain, especially if there are any issues during the buying process.
Buying property is a complex process with all documents being legal and final. In the course of any issue with the title transfer, house inspection, and potential problems that can arise, it is in the best interest of all parties to have a real estate lawyer on their side.
Contact Zinati Kay for a Home Buying Lawyer in Scarborough
In your search for a reputable home-buying lawyer, talk to Zinati Kay – Real Estate lawyers. With more than 25,000 successful real estate transactions, our team provides professional and friendly services to home buyers and sellers.
Whether you need help navigating the home buying process, the selling process, mortgage refinancing, or title transfer documentation, we promise to work with you and for you. Contact us today to discuss how our real estate services can help you!