Hiring a title search lawyer in Toronto when you purchase a property can protect your biggest investment and may also prevent legalities. Aside from ensuring the seller has a legal claim to the property, a title search can provide a wealth of knowledge for the buyer before closing on the sale.
A title search may be ordered by a real estate agency, financial lending institutions, insurance companies, land surveyors, appraisers, municipalities, private investigators, and paralegals. Reviewing all documentation of a property provides the buyer peace of mind knowing that there will not be any issue from a third party.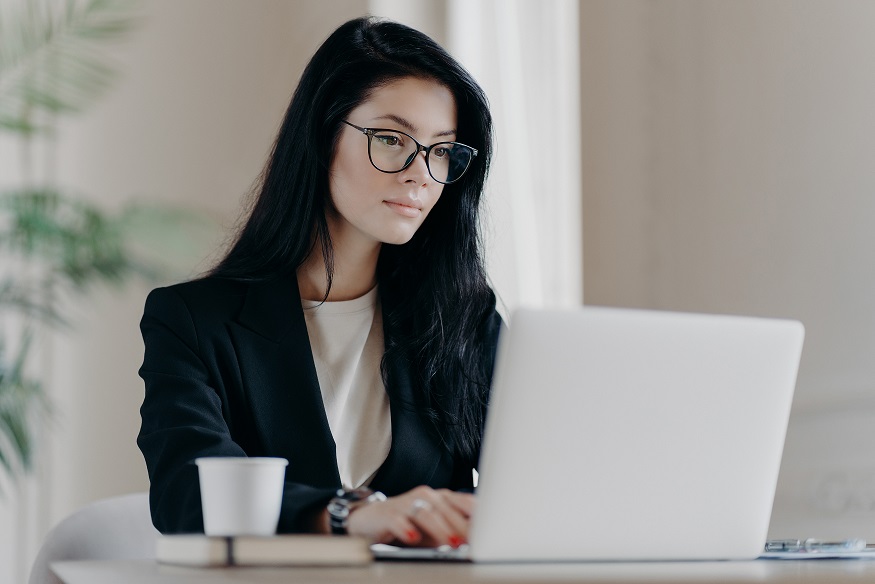 What Is a Title Search?
A title search refers to the complex process of gathering information relating to a property, such as the legal description of the land, the structures, and all pertinent information regarding the homeowner(s). It also identifies the legal owner of a property and any claims or financial liens against the property and owner(s).
All property sales should have a title search conducted to protect the buyer and the seller from potential legal actions.
A full title search can be more time-consuming and is usually conducted by a lawyer (or law clerk). It involves accessing the name(s) of the present owner(s), possible tenant ownership, legal description of the property, assignment of property identifier number, adjoining easements, and the number of times the property has exchanged hands.
What Can a Title Search Find?
If properly conducted, a title search will reveal any existing or potential issues with the property. Common discoveries include creditors' liens, unknown owners, zoning ordinances, hidden easements, and pending foreclosure. It is rare, but there have been incidences wherein the property is involved in divorce proceedings or has building code violations.
Several factors that can thwart a home sale include illegal recorded documents, expired certifications, description errors, omissions, and associated wills or mortgages. A title search can also be used to reveal mental incompetence or forgeries by former or current homeowners.
The Title Search Process
Despite having access to the records, a real estate lawyer needs to ensure all details relating to the property are uncovered, which takes time. A title search entails gathering a lot of valuable information about the property. The timeline for a complete title search is dependent on the person conducting the investigation, the number of past and present property owners, and what information is uncovered.
As a title search entails a close examination of all related documents, the length of the process can be varied. Title searches for older homes and properties will take longer to perform as there will be an abundance of information to confirm. With more complicated title searches, documentation may be held at several locations including lawyers' offices and registry offices.
While real estate lawyers perform title searches within various legal parameters, the common thread remains the same: discrepancies can interfere with the sale of the property.
A chain of title provides a history of registered titles relating to the property dating to the original owner. A tax search will uncover any unpaid property taxes and assignments. A title search inspection is ordered to ensure there are no potential issues with the property itself. A name and judgement search relates to any outstanding payments or judgements against the current or previous owners. With any discovered issues, a closing search will be performed once the property title is cleared for the sale.
Reasons Why a Title Search Is Important
A reputable real estate lawyer in Toronto will perform a title search as a key component of their real estate services. For extra protection, a title search can also uncover the number of past owners. If a house has been sold numerous times within a short time period, it could be a red flag for the buyer.
To Validate the Current Sellers
Validating the ownership of the property with a title search can prevent the sale from being fraudulent. A proper title search will confirm the current owner(s) have the legal right to sell the property. It can also uncover if a relative of the seller also has any rights to the property.
To Check for Encumbrances and Easements on the Property
Unless you have first-hand knowledge, there may be an impediment in regard to the land. A title search can uncover if there are any easements on the property in the sense of agreements with neighbours. Oftentimes, two properties can share the use of an access road, driveway, or another right of way.
To Check if the Property Is in Debt Free
Before a home sale closes, it is imperative to ensure there are no liens against the property. Liens are placed for a number of reasons by various lending institutions and/or the federal government. Common government liens include child support or income tax arrears. Any registered liens need to be paid and removed before the seller can release the property.
To Check if the House Has Any Bylaws Registered to It
Regardless of any renovation plans or zoning use of a property, the title search will determine if there are any legislated bylaws against the home. This will reveal if the property is zoned as historical, full or part residential/commercial and if a portion of the home can be used as rental income.
To Find Prior Boundary Disputes
With a proper title search, there may be unknown boundary or survey disputes that could halt any transaction. While a survey of the land will settle any disputes by neighbouring properties, a title search confirms if there are any legal issues recorded.
Contact Zinati Kay as Your Title Search Lawyer in Toronto
Rely on the expertise and experience of Zinati Kay – Real Estate Lawyers for your property title searches. As a residential real estate law firm, we focus on the details of buying and selling properties, including land titles. Our team has closed 25,000 contracts. Contact us today and choose us as your title search lawyer in Toronto for a smooth real estate transaction.