Property dispute lawyers in Toronto specialize in a variety of real estate issues. Whether the property at hand is a vacant lot, a driveway, or a home structure, it is important to protect one's investment.
A dispute can arise before, during, or after the sale of a property. Property disputes are usually amicably resolved but there are a number of times when a real estate property dispute lawyer may be required to assist.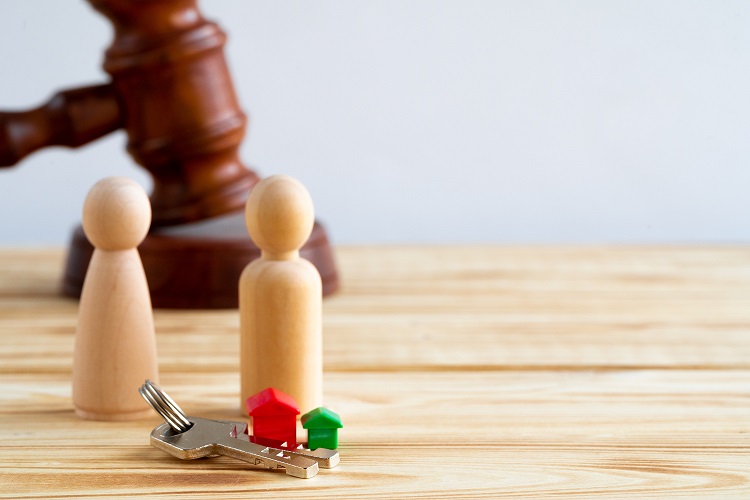 What Are the Most Common Real Estate Disputes?
Real estate lawyers in Toronto help thousands of clients every year with property disputes. With the assistance of a reputable lawyer, some of the more common issues can be resolved without involving a court of law.
Breach of Contract
A property sale encompasses several types of legal documentation including the Agreement of Purchase and Sale contract. This contract outlines the terms and conditions of the sale which, if any are neglected or unfulfilled, a breach of contract can delay or halt the sale. Details that have been involved in property dispute cases include purchase price, property description, and content inclusion.
Breach of Duty of Negligence
The focus of a breach of duty or negligence usually is directed at real estate agents. Agents must uphold all professional duties to the person(s) they represent. Sensitive information, relatable property details, and offering viable options for the client's needs are to be closely protected. Even the slightest misguidance on the part of the realtor can be legally liable.
Failure to Disclose a Defect
In Ontario, a seller must disclose to the purchaser certain defects they are aware of with the property and its structures. These can include, but not be limited to, seasonal basement leaks and termites. There are two defect categorizations, patent and latent. Patent defects are visibly seen by a home inspector or buyers such as ceiling stains, foundation cracks, or lack of safety railings. These are not the seller's responsibility to disclose. Latent defects known to the seller should be relayed as they can be not so obvious. These include hidden mold or fire damage and structural damage that can make the home uninhabitable.
Boundary Disputes
A boundary dispute can be as simple as property lines being crossed with the installation of a fence or garden or can be more complex such as responsibility for tree branches growing over a structure. These types of disputes can be solved by having access to a property survey conducted by a land surveyor. The deed of a property should legally outline the exact measurements of a property line.
Adverse Possession
Adverse possession is more commonly known as "squatter's rights". In Canada, this is a formal law that addresses the occupation of land by a person whose name is not on the title ownership of the property. This person, without consent of the rightful owner, can claim possession under certain circumstances. The landowner has a limited amount of time to respond by legally objecting to the possession before the person occupying the land may claim legal possession. They may need a property dispute lawyer for this purpose.
Easement Disputes
An easement is a right to access another person's property for business or recreational use. Some properties have permanent easements that are to be observed regardless of if the property exchanges ownership while others end with the sale of the property. Easement disputes are another common issue, particularly in the case of an access road or the use of utilities.
Neighbour Disputes
Living side by side with someone does not always allow for peace and harmony. Neighbour disputes are unfortunately a common issue in big and small neighborhoods. Most issues can be met with compromise, but for times when talking does not resolve the problem, a real estate lawyer may be needed.
Common neighbor disputes include excessive noise complaints, vehicle parking boundaries, trespassing, property line disputes, building code violations, barking/aggressive dogs, and a lack of maintenance of the property.
Who Can Be Involved in a Property Dispute?
Property disputes can involve neighbors, landlords, tenants, trespassers, homeowner associations, builders, developers, government agencies, and even municipalities.
There are also more delicate property disputes that involve family members. These cases are seen with inherited property, co-ownership, and even "verbal promises". A property dispute lawyer can remove the emotions to expose the legalities of the situation.
How Can a Real Estate Lawyer Help with Property Disputes?
Property dispute lawyers understand how emotions can direct the delicate situation for all parties involved. A property is one of the biggest investments and it is important to protect your rights regardless of how big or small the issue may be.
Each township or county has its own laws in regard to the rights of property owners. A local reputable real estate lawyer will know the legal avenue to take to settle any form of dispute, including cases where it is necessary to have representation in court proceedings.
Contact Zinati Kay for a Property Dispute Lawyer in Toronto
If you are looking for an experienced lawyer for property disputes, contact the team at Zinati Kay – Real Estate Lawyers. With more than 25,000 successful real estate transactions, our team provides professional and friendly services to home buyers and sellers. Contact us today at (416) 321-8766.