The real estate market can be tricky to negotiate, even for the most veteran property seekers. A real estate lawyer in Toronto should be your first call, particularly when it comes to prepayment for a pre-constructed home.
Recently, John Zinati was featured in a CBC News article focused on two failed townhouse projects that are predicted to cost the homebuyers close to $150K in unprotected deposits. In the article, John warns potential homebuyers to protect their investment by following a few key guidelines. Below, we go over some of his tips.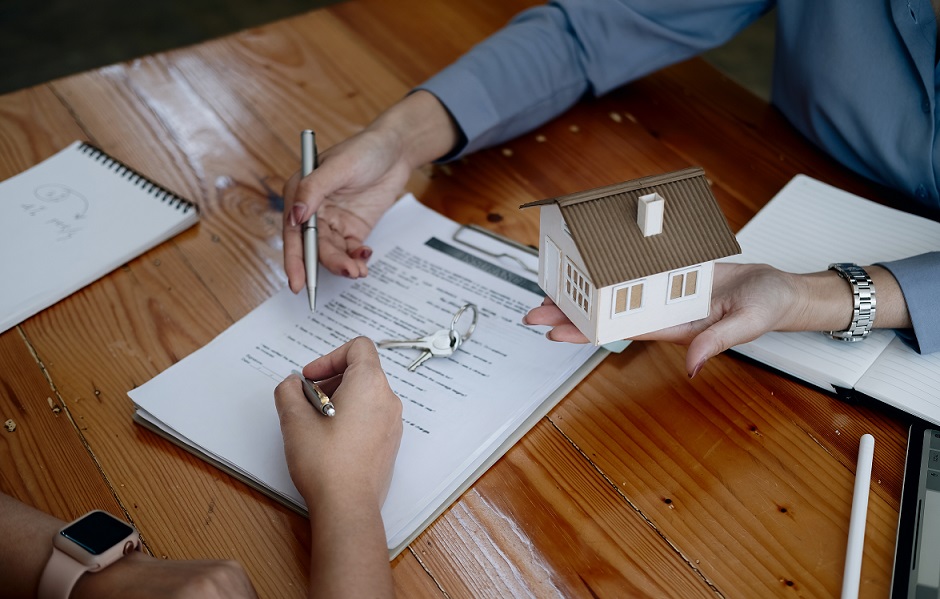 Review the Agreements of Purchase and Sale for Red Flags
A real estate lawyer has the experience and knowledge to navigate through all of the legal jargon when it comes to buying a home or property. Working in your best interest, your real estate lawyer will review the Agreements of Purchase and Sale and advise you on how to proceed.
As the purchase agreement entails intricate details of the property, the buyer must understand what they are investing in and if there should be a need for changes within the agreement before signing. For example, does the agreement include all or any of the structures on said property?  What happens if the closing is late or canceled?
In the CBC News article, it was revealed that a homebuyer was enticed by a developer to place an unsecured down payment on a townhouse with the "promise" to receive a massive discount on the purchase price at the time of closing. Before the project was completed, the developer lost their operating license and has not been granted a new license by the Ontario Home Construction Regulatory Authority.
John explained that if a real estate lawyer had been consulted, questions in regard to the deposit incentive would have been investigated by the law firm before money changed hands.
Make Sure Your Deposit Is Secured
John cautions to ensure any and all deposits are secured. An unsecured deposit is unlikely to be recompensed with a failed development. As in the case mentioned in the CBC News article, the buyer had the option to take legal action against the company but would most likely be one of many in line to take such action.
The purchasing parties involved have been told the down payment deposit may not be refunded. The secured lenders of the project have applied to have the development placed under receivership to recoup their investments.
Protect Your Interest and Prevent Legal Issues
Having a reputable real estate lawyer in your corner protects your interests and saves you from legal issues that can arise within any form of purchase agreement and sale. It is imperative all documents be carefully examined as there will be land transfer taxes, chattels, deeds, title searches, surveys, and liens on top of the common mortgage and purchase agreements.
When you hire a real estate lawyer in Toronto, you are receiving a blanket of insurance to cover you and your money throughout the entire process, including the closing steps. You will also receive notifications on the rights, responsibilities, and obligations of the seller, or building development firm.
Purchasing an existing home can uncover title fraud, liens against the property by the seller's creditors, and uncertain surveys of the land. Without this research, a buyer is relying on the word of the seller.
With a purchase of a pre-built property, such as the topic of the CBC News article, a real estate lawyer may discover hidden costs in the legal documents. One big advantage is having legal representation with warranties and construction delays, or compensation and the right to get out of the deal.
A reputable real estate lawyer in Toronto can even help to advise on how to assess the competency of the real estate agent or developer you are working with. Too often, home buyers become involved with fraudulent estate agents or development representatives.
Get a Reliable and Professional Builder
Developers and home builders are a dime a dozen in Toronto. Seek advice from a real estate lawyer before choosing a developer. With daily dealings with various organizations and lending partners within the real estate field, a real estate lawyer would have sound information on local firms.
John suggests that potential buyers do their own homework when it comes to sourcing a reliable builder.
Just as location is vital to the sale of a home, being able to have first-hand references from former purchases is key. You will only find out a certain amount of information online and through business reviews. Go straight to the source and ask homeowners who have previously bought their homes from the same developer about their experience.
Ask the basic questions you have been considering about your own purchase. Ask about their level of professionalism, the builder's demeanor, approachability, and ease of buying process.
Don't be afraid to question if there were hidden costs or underlying issues during the building period. Most homeowners will be happy to discuss their experience if only to warn others of impending problems.
Hire the Best Real Estate Lawyer in Toronto and Protect Your Investments without Any Hassles
To ensure a smooth and hassle-free home purchase, rely on the expertise of Zinati Kay – Real Estate Lawyers. With more than 25 years of experience in the residential real estate market, we provide knowledge, advice, and assistance for all of your buying and selling property needs.
Our more than 25,000 transactions closed showcase our expertise as the leading real estate closing lawyers in Toronto. We offer fixed closing costs to every client, whether you are in the market to buy, sell, mortgage, or perform a title transfer.
At the first thought of buying or selling a property, think Zinati Kay! Contact our friendly team to set up a one-on-one consultation. We will be by your side each step of the way to help you navigate the complex world of real estate.