Buying a home is considered one of the largest investments you can make in your lifetime. That's why hiring the best real estate lawyer in Toronto is the first step in realizing your dreams of owning a house.
A real estate lawyer specializes in reviewing legal documentation pertaining to the buying and closing processes of property.
The Agreement of Purchase and Sale is a complex document that protects both the buyer and the seller. Having a real estate lawyer assist in drafting the legal documentation can save you potential heartache and thousands of dollars down the line.
Real estate lawyers also investigate if there are any unknown claims against the property.
Below, we have compiled a list of some of the must-have traits to look for when hiring the best real estate lawyer in Toronto.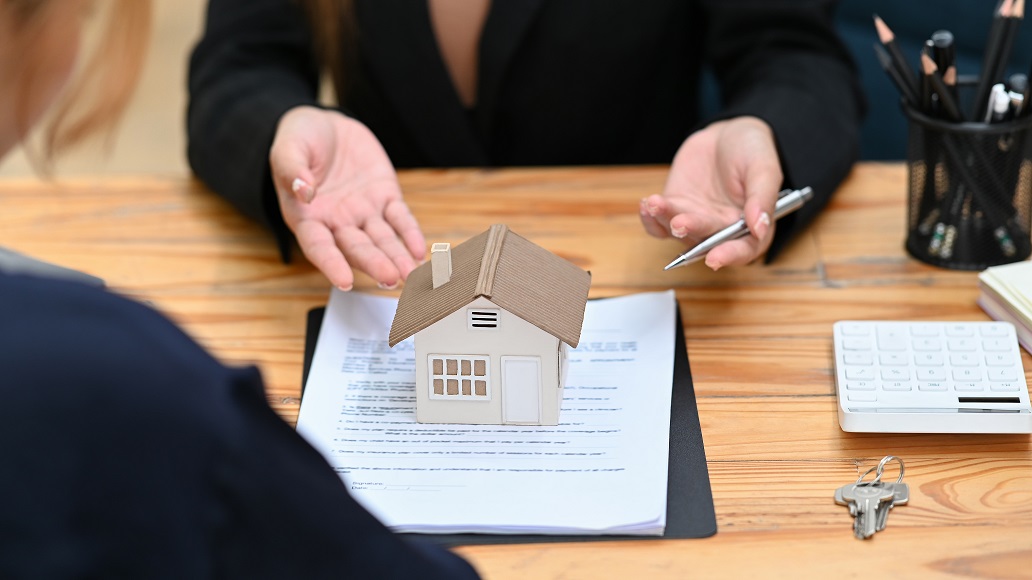 They Have Prior Experience in Dealing with Similar Types of Property
Depending on their territory, a real estate lawyer may specialize in commercial, residential, or both forms of real estate. Most real estate lawyers in Toronto have the expertise to provide information and services for all types of properties, though. In your search for the right real estate lawyer, ask about their experience with condominiums, townhouses, or single-family homes.
When buying property, your real estate lawyer needs to conduct research, do proper legal checks for liens on the property, collect past and present surveys, and verify the title's authenticity. Other investigations include knowing water and sewage requirements, boundaries of the property, and access rights. Each type of property has specific requirements, and an experienced real estate lawyer should be aware of the needs of the focused property.
They Have Handled a Real Estate Deal in That Neighbourhood
A real estate lawyer should be well-informed on the local by-laws and/or the regulations of the local Homeowners Association. While real estate follows baseline policies, each province, city, and even neighbourhood may have its own property guidelines when it comes to buying and selling land.
Inquire if the real estate lawyer has worked with agencies in the local area to see if they are aware of any specific rules in the neighbourhood you plan to buy. This can help prevent disappointments and buyer's remorse if a major aspect of the sale is overlooked.
They Discuss the Legal Fees and What You Can Expect from Closing Costs
One of the largest considerations when searching for the best real estate lawyer is the expected fees for their services. A cheap real estate lawyer in Toronto may advertise a low price without disclosing hidden fees of couriers, title searches, land transfer tax, and other closing costs.
You'll know you are dealing with a professional real estate lawyer if their fees are brought up and discussed prior to any documentation being signed. Fees can include disbursements, as well as certification of cheques, postage, registrations, HST, file storage charges, and surveying costs.
They Share a Brief Action Plan with You
When the services of a buying or closing lawyer in Toronto is required, a reputable real estate lawyer will disclose a brief action plan with the client. Based on your legal needs and personal requirements, the lawyer should discuss all details in respect to the sale.
Look for expertise in critical thinking and communication when talking to a real estate lawyer. You should be well informed of all expected and unexpected issues that may occur during the closing process, including any errors found in executed documents.
They Explain Legal Terms in Simple Language
The real estate sales details need to be explained in layman's terms as opposed to in legal terminology. After all, the legal documentation will contain an explanation of the legal terms used in a court of law for the purpose of official authorization.
If any wording is unclear or you are unfamiliar with something being discussed, you have the right to have it explained to you in clear and concise language. Buying or selling a house is an investment in the future, there should be no difference of opinion or misinterpretations.
They Have Good Presentation Skills
A professional residential real estate lawyer in Toronto should have good presentation skills. With real estate transactions not appearing in front of a magistrate, unless serious legal problems arise, presentation skills go further than speaking in a court of law.
Furthermore, good presentation skills can be an asset for in-person or virtual meetings with the opposing client, other lawyers, and legal officials. Decoding the content of legal documentation for clients goes beyond the words. The client should feel comfortable, listened to, and most of all, valued.
They Have Excellent Communication Skills
Presentation leads to good communication skills. Translating legal terms to easy-to-understand language, representing a client, and understanding the details of the sale must all be part of the traits your real estate lawyer possesses.
Consistent communication with you and the opposing parties involved helps to ensure a smooth transaction for everyone. Professional courtesy can help with regular communication as the buying and selling process can be time-consuming and at times, frustrating. The lawyer-client communication should include unlimited questions and answers, email, phone calls, and regular contact.
They Extend Flexibility of Remote Legal Consulting
With the repercussions of the global pandemic, it is vital for real estate lawyers to offer accessibility to all clients. Remote legal consulting is a new way to conduct business and appears to be here to stay!
This consulting option offers the same dedication to drafting legal documents, providing legal clarification, and conducting negotiations as an in-person meeting provides. Nothing will replace the benefits of meeting face-to-face, but comfort, time restraints, and habitual changes have made the option of remote meetings high on a client's list.
Find the Best Real Estate Lawyer in Toronto
For the best real estate lawyer in Toronto, contact Zinati Kay – Real Estate Lawyers. We have been assisting buyers and sellers in the Greater Toronto Area for more than 25 years with excellent customer satisfaction. Our experience has led to closing more than 21,000 real estate transactions.
As a full-service residential real estate law firm, we offer fixed closing costs with no hidden fees. Whether you need a real estate lawyer for buying or closing a house sale, mortgage refinancing, or title transfers, call us today!