Many people who decide to move into a new home are completely blindsided by the hidden costs of buying a house, beyond the purchase price and legal fees. Taking out a mortgage could possibly be the single biggest purchase in one's life, and yet many forget to research or budget for it. Before you sign any papers, here are some of the additional fees that come with buying a house that you need to consider.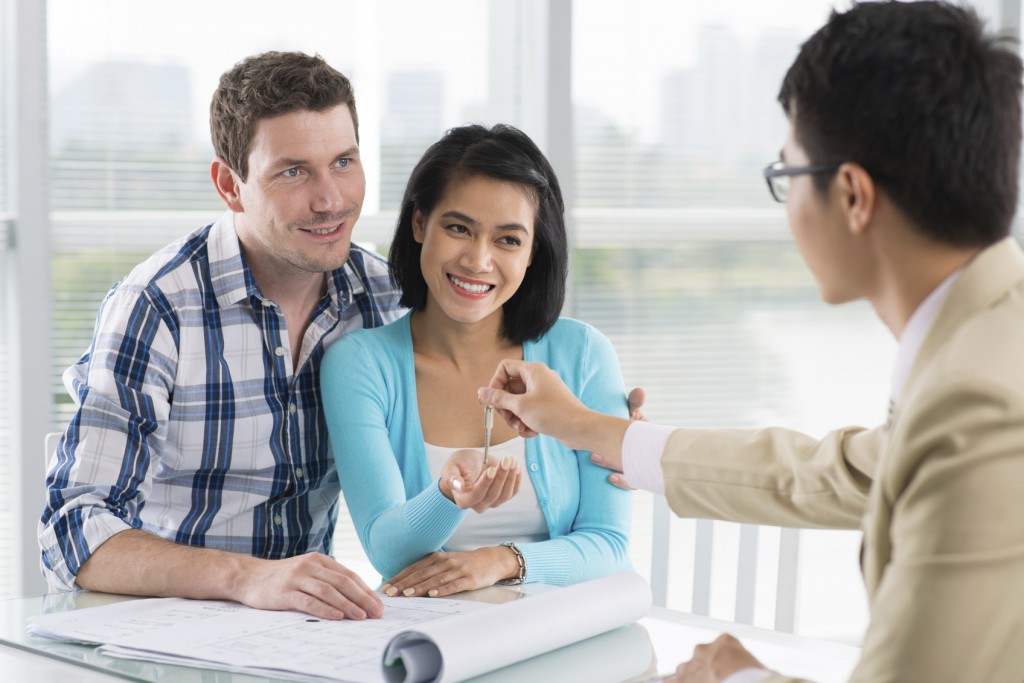 Home Inspections Fees
Estimated at $250 to $500 in cost, the home inspection is to evaluate the structures and systems in the home and provide the buyer with a written report. Although this inspection is not required, it can give home buyers peace of mind as they become aware of any issues with the home before deciding to purchase. While it may sound like a good idea to skip the home inspection to save money, the fee is minimal compared to what you may have to pay later if there is unseen damage. A home inspection is a small price to pay when you're about to commit to 10 to 20 years of monthly mortgage payments.
Home Maintenance Costs
Home maintenance costs can be expensive, but over time they protect your long-term investment. Dealing with minor repairs as they occur is much more affordable than waiting for them to get worse. Maintenance also makes your homestay beautiful and helps you enjoy your living space much more. You should budget about $3,000 per year to handle maintenance costs that deal with the following:
Repairs
Renovations
Redecorating
Appliances
Window coverings
New furniture/supplies
Gardening expenses
Water Quality Inspection
If your prospective property gets its water from a well, you should make sure that the water is drinkable. You will need to have the water tested on several occasions to be sure. For added peace of mind, you can ask the neighbours to see how reliable the water table is in your prospective neighborhood. You will then be able to negotiate the costs with the seller and list them in your Offer to Purchase.
Moving Costs
If you choose to move yourself, you will have to consider how much it will cost to hire a professional moving service. Depending on whether you need to move large fixtures and furniture and how far your new home is from your old one, the costs could be anywhere from $1,500 to $5,000.
Homeowner's Insurance
Home insurance is one of the most important investments you will make when you buy a new property. This cost is approximately $1,000 to $2,000 per year and covers losses and damages to your house and the assets in your home if there is an accident. It also provides liability coverage against accidents on your property.
Appraisal
The appraisal fee typically costs about $250 to $350 and is necessary for determining the property's lending value for mortgage purposes. The property lending value may or may not be the same as the home's purchase price.
Land Transfer Tax
Land transfer tax fees are paid to the government when the ownership of a property changes. According to the Ontario Ministry of Finance, the land transfer tax values in Ontario are as follows:
Amounts up to and including $55,000: 0.5%
Amounts exceeding $55,000, up to and including $250,000: 1.0%
Amounts exceeding $250,000, up to and including $400,000: 1.5%
Amounts exceeding $400,000: 2.0%
Amounts exceeding $2,000,000, where the land contains one or two single family residences: 2.5%.
These taxes are essentially doubled when you buy in Toronto. However, if you are a first-time homebuyer and permanent Ontario resident, you may be eligible for a land transfer tax rebate of up to $4,000, or $8475 in Toronto. Speak to your real estate lawyer about whether you are eligible for the credit.
Title Insurance
Title insurance is optional, depending on whether the homeowner wants to be able to cover problems that may arise due to survey irregularities, issues with power of sale, or anything relating to the previous owners of the property. There is no fixed fee for title insurance, but it is calculated for each specific case.
Property Survey
A document that shows the property boundaries and measurements, specifies the location of buildings on the property, and indicates any intrusions on the territory is known as a property survey. If title insurance is obtained, this aspect may not be required. The estimated fee for a property survey is $1,000 to $2,000
Real Estate Lawyer Fees
Real estate lawyers manage all the legal paperwork that deals with buying, selling, leasing, or mortgaging a property. The legal fees for buying a house cost between $500 to $1,000, but some companies will offer a fixed rate that may make budgeting simpler for you.
Real estate lawyer fees also include disbursements, such as:
Execution certificates
Conveyancing charges
Software charges
Couriers
Certification of Cheques
Copies
Faxes
Postage
File storage charges
Make the Right Homebuying Decision with Help from Real Estate Lawyers
Buying a home is a major decision and the more prepared you are, the better off you will be once you settle in. Working with a real estate lawyer can help you avoid the shock of hidden fees and costs you did not expect.
Zinati Kay – Real Estate Lawyers is a full service residential real estate law firm that provides fixed closing costs to buyers and sellers when they buy, sell, mortgage, or title transfer their property. We have been in business for 25 years and have closed over 21,000 real estate transactions. We have three lawyers to service our clients and were one of the first firms to provide fixed closing costs. We provide professional service and reasonable real estate lawyer fees and have thousands of satisfied clients to prove it. If you need any assistance, contact us at 416-321-8766 for more information about our services.