Are you planning to buy or sell real estate in Toronto but aren't sure where to start? Don't fret! Choosing the right real estate lawyer is a critical step that can make all the difference. Our comprehensive guide will provide you with everything you need to know about selecting the right real estate lawyer in Toronto for your situation and ensuring your transaction moves ahead smoothly. From what questions to ask prospective lawyers, understanding their fees, and knowing when it's time to move forward, we'll cover it all!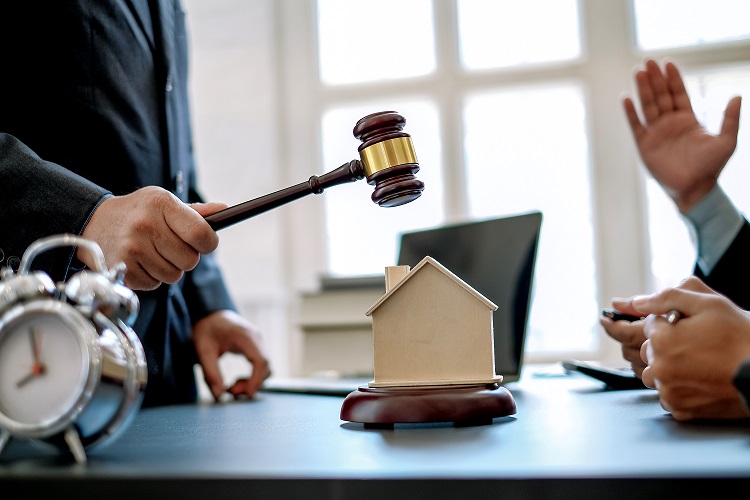 What Is a Real Estate Lawyer?
A real estate lawyer is a legal professional who specializes in the various aspects of real estate transactions. They help clients navigate the complex legalities associated with buying, selling, or leasing property.
A real estate lawyer may be involved in drafting and reviewing contracts, negotiating deals, researching property titles, and resolving disputes between parties. They are experts in the legal intricacies of real estate transactions and can provide valuable guidance and representation throughout the entire process.
Tips for Choosing the Best Real Estate Lawyer
Whether you are buying or selling property, lease agreement negotiation, or filing a land-use claim, a real estate lawyer is a crucial resource to ensure your interests are protected and you are making informed decisions. That said, not all real estate lawyers are the same. There are many factors to consider when choosing the right house closing lawyer in Toronto. Here's how to choose a real estate lawyer for your needs.
Experience and Expertise
When it comes to real estate transactions and legal issues, having a lawyer with experience and expertise is crucial. There are various types of real estate transactions, such as buying or selling a property, leasing agreements, and mortgage financing. Each of these situations requires specialized knowledge and skills that a general lawyer might not have.
For instance, a real estate lawyer with expertise in handling leasing agreements can provide invaluable guidance in ensuring your lease has favourable terms. To evaluate a real estate lawyer's experience and expertise, you can check their credentials, including education, training, and certifications. You can also read reviews from past clients, ask for referrals from friends and family, and look at their portfolio of cases and success rates.
Communication and Availability in Real Estate Transactions
When it comes to choosing a real estate lawyer, communication and availability are also crucial aspects of a real estate lawyer's service. In fact, the success of your real estate transaction can depend on how well-informed and responsive your lawyer is.
From delays and miscommunications to missed deadlines and misunderstandings, there are a variety of challenges that can arise when buying or selling a property. That's why it's important to choose a real estate lawyer who is available, communicative, and willing to address your questions and concerns throughout the process. Consider asking questions upfront, setting expectations, and establishing channels for communication to ensure that you're working with a lawyer who will meet your needs.
Assessing Fees and Ensuring Transparency
One of the best tips for how to choose a real estate lawyer is to consider the lawyer's fees and transparency. The affordability of legal representation is vital, but equally critical is the need for clear communication regarding fees and services.
In Toronto, real estate lawyer fees are commonly structured as either hourly rates or a fixed fee, with hourly rates ranging anywhere from $300 to $1,000 per hour. To avoid any surprises down the road, it's crucial to request quotes, breakdowns, and agreements to be informed about the legal costs associated with your real estate transactions. By doing so, you can compare and negotiate fees with a real estate lawyer effectively. At Zinati Kay – Real Estate Lawyers, we offer fixed closing costs of $999.
Building Rapport and Trust for a Successful Partnership
When it comes to choosing the best real estate lawyer to work with, building rapport and trust is crucial. This can mean the difference between an unsuccessful collaboration and a thriving partnership.
To create a strong foundation for a successful relationship, it's important to find a real estate lawyer whose personal and professional qualities align with your needs and goals. This includes qualities such as effective communication skills, attention to detail, and a strong work ethic. To build a rapport with a chosen real estate lawyer, it's important to meet in person, share goals, and provide honest and constructive feedback. By doing so, the partnership can become a strong, successful one.
Choose Zinati Kay – Real Estate Lawyers for All of the Buying, Selling, Mortgage, and Title Transfer Needs
When it comes to real estate transactions, choosing the right real estate lawyer is critical for success. A trusted lawyer can ensure that your property transaction runs smoothly and that all legal requirements are met.
That's where Zinati Kay – Real Estate Lawyers comes in. As an experienced and reputable real estate lawyer in Toronto, we have an intimate knowledge of the local property market and legal system. Our team of experts can guide you through the process and help you avoid any pitfalls along the way. If you're in need of assistance or advice with your real estate needs, don't hesitate to contact us today! We will work diligently to protect your interests and help you achieve your goals.
Call us today at (416) 321-8766 and see how we have helped close more than 25,000 real estate transactions in the Greater Toronto Area.