Real estate lawyers are the gurus of the home buying and selling process. With their knowledge, training, and experience, these lawyers focus on protecting their client's financial futures. Buying or selling property takes a massive amount of time, research, and negotiations. Plus, it's likely one of the biggest transactions you'll ever make in your life! You want to make sure you are in good hands.
In the process of managing all the steps in the buying and selling process, a real estate lawyer helps to maximize your investment in the deal. They will review all documentation including the Agreement of Purchase and Sale and the mortgage documents that may be needed. They can even help you draft if necessary.
Did you know that the real estate lawyer is also the main point of contact with the opposite party's legal representation and handles all financial exchanges? A reputable real estate lawyer handles the communication with utility companies, the bank, and the registry office, and will arrange to have the keys delivered to your new property for you!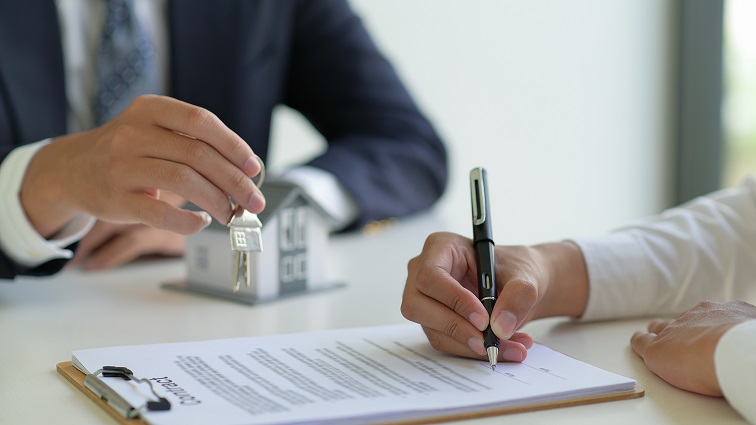 Understanding Real Estate Transactions
A real estate transaction can be a daunting and time-consuming investment. Whether you are buying or selling commercial or residential property, having a real estate lawyer in Toronto to help navigate the process can only benefit you.
The documentation involved in a real estate transaction is a legally binding contract between two parties, each of which has their own interests to protect. Negotiating a price, drafting details of the Agreement of Purchase and Sale, performing Title Searches, inspections, contingencies, and the closing process are just a few of the many steps involved in a real estate transaction. These are often handled by your real estate agent but lawyers can also do this work sometimes in private transactions. Below we explain a few of the main roles a real estate lawyer plays in securing a successful real estate transaction.
Performing Due Diligence and Property Evaluations
With real estate transactions, Due Diligence is a request by either party to gain access to the market value of the property in question with all existing strengths and/or weaknesses. This is where a real estate lawyer can help ensure the investment is the best option for their client through reviewing deeds, and related documents, and evaluating property values.
Negotiating and Drafting Contracts
To protect the interest of both parties in a real estate transaction, the legal documentation must be clear and precise to prevent irregularities or illegal issues. A real estate lawyer will draft, inspect, and finalize all contracts including the original Agreement of Purchase and Sale.
To understand the importance of having a knowledgeable and keen eye, consider the implications of the financial terms set in all documents, closing costs responsibilities, the home inspection contingency, and content inclusion outlined in the sale.
Title Examination and Insurance
A Title Search is a major part of any type of real estate transaction. Performed by a real estate law firm, this protects the buyer and seller as it is a thorough search of public records to ensure the legal ownership of the property is as stated on the deed. A title search also uncovers any existing liens or defects that may slow or stop the transaction.
With the Title Search, it is wise to have Title Insurance to cover any potential financial losses from a hidden defect. These defects can be liens, unpaid taxes, or a Will that may prevent the sale from being completed. Title Insurance cost varies across different legal firms and can be part of the administrative fees.
Handling Disputes and Litigation
In a perfect world, a buyer and seller could agree to each other's requests, sign the contract, and finalize the monetary transaction. Unfortunately, the real estate business usually requires intervention by a property dispute lawyer, during and after the transaction is complete. These lawyers can protect the client's rights, legally and financially, whether the case requires court proceedings or not. If the case does go to court, having a real estate lawyer refer you to a professional litigator who handles real estate litigation is critical as your investment is vital.
Property Leasing
A commercial or residential real estate transaction that involves leasing property can be more complicated than a regular contract. This is why a real estate lawyer can help draft legal terms for all parties involved. A property owner has specific responsibilities and rights that differ from that of a tenant. A real estate lawyer with experience in property leasing can help with housing complaints, notices, and any disputes that may arise.
Negotiating Property Tax
A reputable real estate lawyer will advise you on all aspects of a real estate transaction including property tax negotiation. Taxes can affect the end price of the investment and involves various accumulations and deductions. To avoid penalties and legal implications, talking to a real estate lawyer can be financially beneficial.
Contact the Real Estate Lawyers at Zinati Kay in Toronto
When searching to hire a real estate lawyer, talk to the team at Zinati Kay – Real Estate Lawyers. With more than 25 years of experience in helping buyers and sellers with real estate transactions, we offer comprehensive legal assistance.
We work with you to ensure all of your interests and investments are protected. We offer Fixed Closing Costs of $999 minus disbursements. Contact us today to discuss how our real estate services can help you!