Real estate lawyers are legal experts in the home-buying process. They can be your guide to protecting one of life's biggest investments while ensuring your legal responsibilities are safeguarded.
The cost of buying a home is much more than just the asking price on the real estate sign. There are various municipal, provincial, and federal fees and hidden costs that can stretch your house budget to the sky.
For instance, some of the smaller, miscellaneous costs homebuyers may overlook include condo fees, utility setup costs, moving fees, parking permits, and garbage bins. And don't forget about insurance! There is home insurance, title insurance, and mortgage insurance. These are just a few of the additional costs accrued with buying a home in Toronto.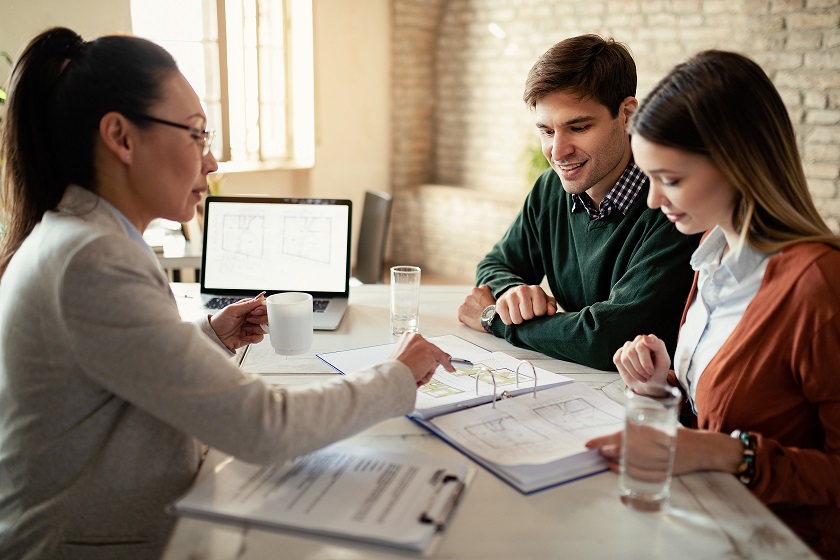 Common Hidden Costs in Toronto Real Estate
Land Transfer Tax
The land transfer tax is paid directly to the provincial government at any time the ownership of a property changes. In Ontario, the current land transfer tax fees, subject to change, are set as:
Properties costing up to and including $55,000 is 0.5%
Properties costing $55,001 up to and including $250,000 is 1.0%
Properties costing $250,001 up to and including $400,000 is 1.5%
Properties exceeding $400,000 is 2.0%
Properties exceeding $2,000,000 is 2.5%
First-time home buyers can apply for a land transfer tax rebate of up to $4,000. Within the city limits of Toronto, both the land transfer tax fee and the rebate amount are doubled.
Property Taxes and Assessment Increases
Property tax rates in Toronto are currently sitting at 0.666274% for residential homes. This total tax rate is a combination of the City Tax Rate of 0.506079%, the Education Tax Rate of 0.153000%, and the City Building Fund of 0.007195%. These rates can change on a yearly basis as structured by the Toronto City Council. These should be confirmed before buying.
Development Charges and Levies
Development charges and levies are applied to new housing or condo developments on behalf of the local municipality, such as the City of Toronto. These funds are allocated towards services relating to capital infrastructure. This involves transportation, water and wastewater management, power, and roadwork. The levies and charges are used by the financial authorities to create and/or maintain existing and new infrastructure or programs in the area where the new development is built. There are also usually many, many other builder adjustments that you must be cautious about and try to determine before buying a new property.
Legal Costs and Real Estate Lawyer Fees
Legal Fees
In Toronto, legal fees can be charged as a one-time cost for each real estate transaction or may appear as an hourly rate, depending on the real estate lawyer. These fees represent the legal work performed by the lawyer during a sale or purchase transaction. There are also out-of-pocket costs referred to as disbursements, common tasks may include title searches, conveyancing charges, software charges, courier fees, cheque certification, photocopies, postage, and/or file storage fees.
Due Diligence and Title Searches
Due diligence and title searches are an essential portion of the home-buying process as all documents need to be carefully reviewed, monitored, and possibly amended if corrections are to be made. It is imperative a clear title is obtained to ensure there are no unnecessary physical or financial losses once all documents are signed.
Contract Review and Negotiation
As each document in a real estate transaction is legally binding and requires a firm understanding, hiring a real estate lawyer can ensure the buyer's rights are protected. The Agreement of Purchase and Sale is the main portion of the buying process with the financial and legal arrangements of the sale. A real estate lawyer can advise on potential issues that need to be dealt with posthaste with amendments or conditions.
Additional Hidden Costs and Considerations
Home Inspection Fees
One home-buying hidden cost many first-time homebuyers are not aware of is home inspection fees. While this fee may be included in closing costs packages offered by some legal firms, the added cost can range from $300 to $1,000. The vast difference involves the size and complexity of the home as well as the official inspector hired for the task.
Closing Costs
In Ontario, it is advised to budget 1.5% to 4% of the purchase price for closing costs. Common coverages may include, but are not limited to, legal fees, land transfer tax, home inspection, appraisal fees, title insurance, CMHC premium provincial sales tax, property taxes, well-testing, interest adjustments, and GST/HST on new construction.
At Zinati Kay we will always give you a full fixed closing cost quote including all of your legal fees, land transfer taxes, and registrations.
How Zinati Kay Real Estate Lawyers Can Assist in Managing Hidden Costs
We are a full-service residential real estate law firm. With more than 25,000 real estate transactions, our four expert lawyers and seven clerks are leading the way for any form of legal real estate representation. At Zinati Kay, you work directly with a lawyer to navigate the complex housing process.
Expertise in Real Estate Law: For more than 25 years, John Zinati and his team have been assisting homeowners in Toronto and surrounding areas with the buying and selling process as well as completing mortgage refinancing and title transfers.
Legal Guidance and Assistance: As the home buying process involves legal documents and contracts, the experienced staff at Zinai Kay offers guidance and advice on any and all provisions or changes that protect your investment. From the Agreement of Purchase and Sale to the Title Transfer, our team works to ensure you do not have unexpected costs or potential legal issues.
Seek Legal Assistance from Zinati Kay for a Cost-Effective Homebuying Experience in Toronto
For a smooth home closing, consult with the legal experts at Zinati Kay – Real Estate Lawyers. As one of the first city law firms to introduce fixed closing costs, we value the importance of providing a clear and concise transaction with every client. Contact us at (416) 321-8766 or email john@zinatikay.com for more information.