Are you ready to sell your condo and move on to the next chapter in your life? It's an exciting but daunting prospect, especially in today's competitive housing market. Luckily, with a few smart steps you can make sure that your condo sells quickly and for top dollar. In this article, we'll walk through how to do just that! From preparing for sale, setting the right price, listing your property strategically and more…here is everything you need to know about selling a condo.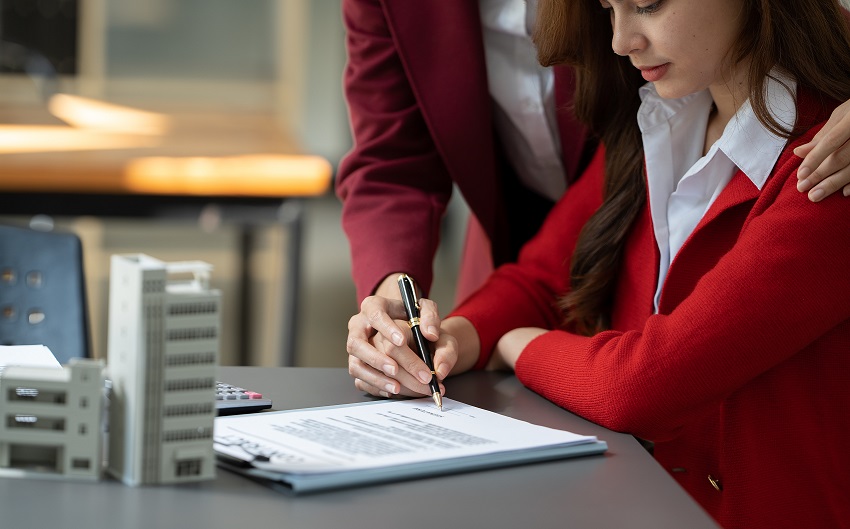 How to Prepare Your Condo for Sale
There may be no landscape to prepare for sale, no major repairs needed, or areas that need elaborate staging, but a condo sale still takes precise planning and preparation. Below are some methods for preparing your condo for sale.
Repairs and Maintenance
If you have worn-out flooring, faded paint, and/or broken appliances, it may cause buyers to walk away from the potential sale or use the minor repairs as a way of negotiating a lower price for the condo. Invest in painting, fixing damages, and completing all maintenance to present a condo in "good working order".
Staging for Presentation
Staging a condo for sale can be done by enhancing the layout with less personal furnishings. Presenting a minimalist look to the décor can also provide potential buyers with a "blank" canvas to envision their style within the condo.
Get Rid of Personal Belongings
Depersonalizing a condo involves removing any items that are deemed personal to the occupants of the home. The goal of showcasing a living space for potential buyers is to create an area where the buyers can envision their own personal belongings.
Clean and Deodorize Your Condo
A condo sale is more likely to occur when the space is clean and free from dust, dirt, and odd smells. Get rid of any cooking smells or pet odours and avoid using overpowering scented candles or air fresheners.
Take Professional Photos of Your Condo
Have a professional real estate photographer take photos of every room in your condo (and building amenities, such as the lobby, if permissible) to ensure the best angles and lighting are used.
How to Price Your Condo
The best way to price your condo is to compare it to other properties of a similar nature that have sold recently. There are always exceptions that can be made for your particular property. Most commonly a real estate agent is engaged to give you a sense of what the value of the property is relative to the current conditions of the market.
Research Comparable Sales in Your Area
Be aware of price listings of other condos for sale in the building or neighbourhood that have similar offerings. Research recent sales within the past three months as the housing market can experience significant swings.
Consider the Current Market Conditions
With the ever-changing pricing during the recent interest rate hikes, condo sales may be in a seller's market or a buyer's market, both of which can affect the pricing of your condo.
Price Your Condo Competitively
The appraised value of the condo should act as a guideline for the final listing price. Many real estate agencies recommend using the price per square foot of recent condo sales as a basis when determining the listing price for your condo. A professional real estate agent should help with this.
Consider the Location and Amenities
A condo with premium views, direct sun exposure, or in a corner of the building will fetch more money. Amenities of the condo itself will also raise the price. Some may not want building maintenance fees, but most will want the theatre, pool, parking, games rooms, and 24-hour security features.
Consider the Size and Layout
The size and layout can determine the range of the sale price. Most downtown Toronto condos do not have extensive or vast living space on the majority of the building's floors. Those condos on the top floors can have larger rooms, a foyer, large hallways, and separate dining and living rooms. This is one of the most important factors.
Factor in the Current Condition and Upgrades
The condition of the condo is important in setting the price for the sale. A living space kept in immaculate condition with recent upgrades can raise the asking price even in older buildings that may appear to need cosmetic work on the outside.
Get a Professional Appraisal if Needed
A real estate lawyer can assist with having a professional appraisal of the condo done if the seller deems the local market is incomparable. The documentation of a current appraisal can be used as a negotiation tool in keeping the listing price high. This is quite uncommon though. Most commonly the agent will assist you in determining what the differences that you believe your unit may have are worth in the market. If, ultimately, further help may be needed an appraisal may come in handy.
How to Market Your Condo
The main thing to do here is to get an experienced and competent agent, especially one who knows your area.
While typically this is in the realm of real estate agents, real estate lawyers, and a condo lawyer can advise sellers on what techniques to use in order to attract potential buyers if they have additional questions or ideas that they would like assistance with.
Have professional photography and video elements to create virtual tours of the condo and property (again, if permissible). Having a detailed description written about the condo complete with available amenities should accompany the visual effects.
Use online listings, real estate platforms, social media, and related marketing avenues to help lead to an increase in showings and potential buyers. If approved by the condominium board, the seller may also want to host Open Houses.
How to Negotiate the Sale of Your Condo
Once interest in the condo has begun, the intricate process of negotiating the best sale price can begin.
Set a deadline for the sale. Get the highest profit by setting a deadline date or offer date as this will see buyers compete for the condo.
Create a bidding war. A deadline can also put a bidding war in progress as potential buyers increase their offer with the impression there is competition.
Be prepared to make concessions. As with any home sale, negotiation may involve concessions such as the inclusion or exclusion of chattels. Any needed repairs may also play a part in the negotiations.
Avoid making common mistakes. Having an emotional attachment to the condo, not hiring a real estate lawyer, setting an unrealistic listing price, and expecting the condo to sell for over asking are common seller mistakes.
Hire a Condo Lawyer for a Smooth Transaction
Hiring a condo lawyer can ensure a smooth condo sale. An experienced condo lawyer can handle all legalities and compliance legislation while helping to avoid illegal and financial loss. If you are ready for your condo sale, talk to the leading experts at Zinati Kay – Real Estate Lawyers. As a full-service residential real estate law firm, we have been protecting condo owners for more than 25 years. Contact us at (416) 321-8766 to book a virtual or in-person consultation.