John Zinati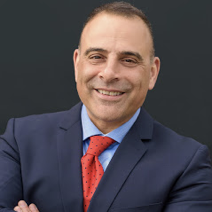 John Zinati is a veteran experienced real estate lawyer and partner at Zinati Kay Barristers & Solicitors. He holds a Bachelor of Arts from the University of Toronto and a Bachelor of Laws from Osgoode Hall Law School.
He has over 25 years of experience without a title claim and has closed over 25,000 real estate transactions with not a single title claim.
He regularly publishes a newsletter, Title Tips, educating buyers, sellers, borrowers, real estate agents, and mortgage brokers on current issues in closing real estate transactions.
He regularly speaks at real estate offices and has also advised on real estate matters on CTV, CBC, and CFRB.
He is also on the Advisory Council at one of Canada's leading title insurers, First Canadian Title.
He has achieved Title Insurance Certificates of Excellence in 2018, 2019, 2020, and 2021.
He was recommended as one of the Top 3 Real Estate Lawyers in Toronto consecutively in 2019, 2020, 2021, and 2022.
He has expertise in selling and buying homes, mortgage refinancing, title insurance, signing documents, assignments, condo/home review services, zoning violations, agreement of purchase and sale contracts, family transfers, title searching, and closing.
Please feel free to contact John directly by phone or email mentioned below.
Tel: 416-321-8766
Email: john@zinatikay.com