When completing a real estate Agreement of Purchase and Sale, there are key areas where having the knowledge of a real estate lawyer can help save you money and time. A misspelled word, incorrect pricing, and vague details can delay or halt a real estate transaction, costing the buyer a significant amount of money.
An Agreement of Purchase and Sale is a legally binding document created when buying or selling a home. The parties involved sign the contract once all terms and conditions of the sale are agreed upon. Negotiating a real estate Agreement of Purchase and Sale is a critical part of the home buying/selling process.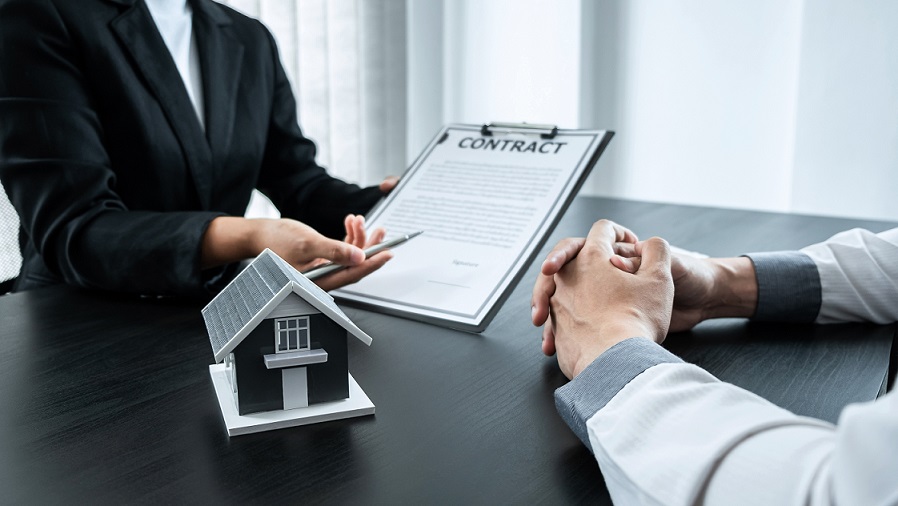 Key Terms in a Real Estate Agreement
Within an Agreement of Purchase and Sale contract, there are terms that need to be recognized and understood by both the buyer and the seller for a comprehensive transaction.
Purchase Price: This is the amount of money agreed to by both parties in the buying of the home. This field may also stipulate the amount of the deposit that is subtracted from the final price once the sale is completed.
Contingencies: This refers to a clause within the Agreement regarding any terms and conditions that need to be met by either the buyer or seller before the document is legally bound. This may involve the home inspection, a home appraisal, financing, and/or title ownership obtainability.
Closing Date: This is the date agreed to by both parties to sign the final transfer of ownership documents and finance exchange.
Do's of Negotiating Real Estate Terms
As real estate negotiations can become intense and stressful, there are several tips to help a buyer or seller navigate the complex process.
Conducting Thorough Research
One of the major do's of a real estate Agreement is performing thorough research of the home's history and property value. A property assessment and research of the local market will enhance the negotiation power between the buyer and the seller. Knowledge is power and having the proven data to enter negotiations can save money and protect the investment. A good real estate agent will typically help with this.
Setting Clear Goals and Priorities
As the Agreement of Purchase and Sale is a legal document, it is vital that both parties clearly identify their goals for the negotiation process. This can involve budget limitations, desired property contents, timeline, and other terms relating to the home sale.
Effective Communication and Active Listening
Both the buyer and the seller, generally through their agents, enter negotiations with a list of demands and a mindset that may or may not have affirmative compromises. Being clear and concise in one's communication during the negotiations will reduce the risk of a breakdown in the talks. It is crucial that both parties actively listen to each other with a respectful attitude for a productive dialogue.
Utilizing Professional Representation
A real estate lawyer in Toronto is a key player in the negotiations between a buyer and a seller when issues arise or transactions fail to close. With legal guidance and support, the negotiations can be performed with the best interests of both parties handled efficiently.
Don'ts of Negotiating Real Estate Terms
While there may not be set-in-stone rules or etiquette with home buying/selling negotiations, there are key points to avoid for a successful transaction.
Allowing Emotions to Dictate Decisions
The purchase or sale of a home is an exciting time and one of the major milestones in a person's life. Not allowing emotions to dictate decisions is one of the huge don'ts of a real estate Agreement. Entering any type of home negotiation requires maintaining a professional and composed presence on the inside and the outside. It is important to approach the entire buying/selling process as a business transaction, thereby keeping emotions at bay.
Making Hasty or Impulsive Decisions
Emotions aside, making hasty or rash decisions during the home buying and selling process is easy. As the Agreement of Purchase and Sale is a legal document, it is critical that every detail of the contract is thoroughly read and understood. Negotiations can fall out of your favour if the other party detects your urgency.
Neglecting Legal Advice and Due Diligence
While the real estate game may appear to have simple and basic rules, not seeking or following the advice of an experienced real estate lawyer could be costly. This type of legal expert can assist in fair negotiations for their client while identifying potential risks for financial loss within the Agreement of Purchase and Sale. If there are issues that your agent does not handle they should be directed to the lawyer to resolve.
How a Real Estate Lawyer Can Assist in Negotiations
A reputable real estate lawyer can offer legal advice in the preparation of the Agreement of Purchase and Sale. It is the lawyer's duty to find and correct any errors or omissions within the document and present alternatives during the negotiation period. Before the buyer or seller signs the document to make it legally binding, all terms and conditions need to be understood and agreed upon by both parties. This is perhaps most important for new home purchasers where you're dealing with the builder on the other side.
Through negotiation strategies and tactics, a real estate lawyer will work towards a compromise with any and all disputes that arise between the involved parties. The goal of the lawyer is to have the best interests of the client protected without the need for litigation.
Seek Zinati Kay's Expertise for Successful Real Estate Negotiations
As a full-service real estate law firm, Zinat Kay – Real Estate Lawyers provides professional and comprehensive legal assistance for home buyers and sellers. Over the past 25 years, we have helped close more than 25,000 real estate transactions with successful negotiations and outcomes.
Contact us today at (416) 321-8766 or complete our form to discuss how we can help you during the buying or selling of your home.