If your closing date has been delayed by a building corporation, you're likely feeling frustration and anxiety. While there are many viable reasons for builders to push back closing dates, there are also several "unacceptable" reasons.
Regardless of the cause of the delay, this situation can have major impacts on the local housing market and on a homebuyer's financial future.
Toronto real estate lawyer John Zinati says this is a common scenario being played out in the local economy, especially over the past few years. Zinati encourages homebuyers to protect their investment with proactive measures and talk to a real estate lawyer before signing any pre-building contracts.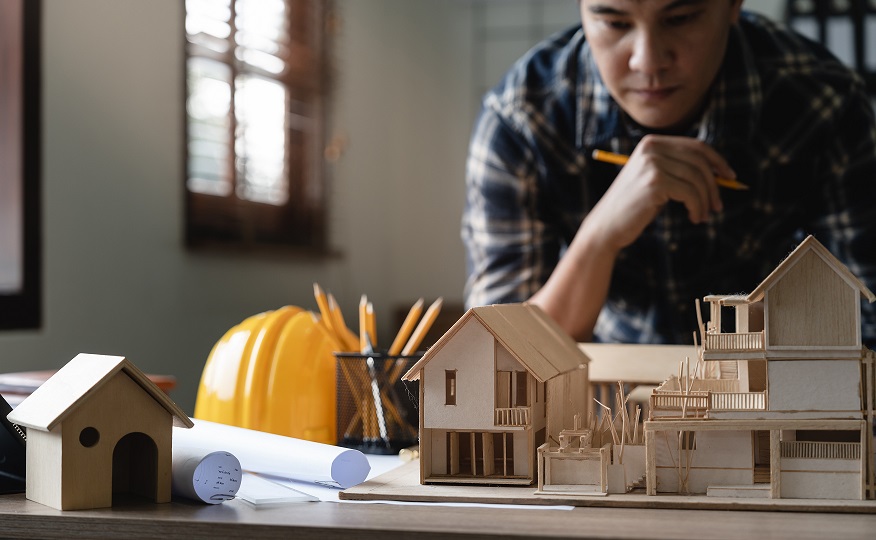 Here's what you need to know during a closing date delay with your builder.
Top Reasons Why a Builder Might Delay Your Closing Date in Toronto
Weather, labour shortages, supply chain disruptions, and rising interest rates can all play a factor in closing date delays by a builder. Some homebuyers who signed an Agreement of Purchase and Sale contract before 2020 are still waiting for the completion of their home or condo while others have recently had their contract abruptly ended due to the builder's legal and financial problems.
One of the most common scenarios seen with pre-construction condos in downtown Toronto is that the builder will often fail to fully advise homebuyers when it comes to the targeted closing date and possible. Legal extensions This is so that the developer can gain more buyers in the project. Unfortunately, this is can happen in real estate marketing as a project doesn't need to be approved by the city before the developer advertises and sells units in the building.
This scenario gives developers time to finance the project through the sale of condo units before investing their own time and money into beginning a build that may not necessarily come to fruition. The sales contract between the builder and the homebuyers usually has a stipulation that a particular number of units must be sold before construction begins or clear right for the builder to extend closing.
How Delays in Closing Can Impact Homebuyers
While the builder or developer may be able to recoup partial or full loss, the implications a delay in closing can have on a homebuyer may result in more than just frustration. Depending on the Agreement, a homebuyer may lose thousands of dollars if a project is axed or has financial obligations in alternative housing before the project is complete.
Whether the buyer has sold their home near the pre-built closing date or is waiting to move before they sell, the uncertainty of if, or when, the project will be completed can cause severe emotional distress. This can transfer into strained relationships with family members, friends, coworkers, and the builder.
Homebuyers may have other alternatives and recourse if the Agreement of Purchase and Sale was drafted to include reasonable negotiations.
Legal Aspects of Delayed Closings
As the Agreement of Purchase and Sale contract is a legally binding document, having a reputable real estate lawyer examine and review the contract during a delayed closing can benefit the buyer.
In Ontario, Tarion protects the rights of the homebuyer with the New Home Warranties Plan. A part of the plan, a special section under the Delayed Closing/Occupancy coverage refers to possible compensation for the homebuyer if the occupancy/closing date is extended without sufficient notice by the builder, without mutual written agreement by both parties and by an avoidable situation.
To protect your investment and rights, legal representation is recommended to ensure no breach of contract from either party is evident. A real estate lawyer will certify if the Agreement, the delayed closing warranty, and/or any notices from the builder are observed under the law.
John Zinati's Views
John Zinati of Zinati Kay – Real Estate Lawyers in Toronto has been helping homebuyers protect their rights and financial future for more than 25 years. With more than 25,000 successful home closing transactions, his firm has offered legal options and negotiation with a 100% success rate.
In a recent interview with CBC, Zinati stated the cases of pre-construction homebuyers have been increasing with higher interest rates, rising material costs, and other related financial mounting aspects.
"We're seeing projects get into trouble and more and more buyers being stuck in contracts with builders that are not going to be able to complete the property or have excessively delayed the completion of the property and have left buyers in a very difficult predicament," says Zinati.
The regulations set forth by Tarion can give developers a legal loophole for closing date delays. Obvious delays due to an act of God, war, fire, pandemic, strike, or civil event are considered unavoidable and therefore are not considered a breach of contract. The builder will then have to follow guidelines to complete the project without penalty or consent withdrawal of the homebuyer.
Tarion will investigate any claims of closing date delays brought forth by the homebuyer. To determine a form of financial compensation, the association will study the current construction stage, the number of homebuyers involved, and the proximity of the original closing date. Intentions of the developer with respect to the usage of said building/land, financing options, original budget plans, and response to deposit returns will also be scrutinized by the association.
Zinati advises homebuyers to use litigation as a last resort in cases where a delayed closing date is challenged or a lawsuit is filed.
Buyer's Strategies
The homebuyer of a pre-construction home or condo can take preventive and proactive measures to manage closing date delays. Contacting the builder and having a meeting can help both parties to voice their concerns.
This can invite discussions on extensions and modifications of the Agreement of Purchase and Sale contract that result in a new closing date. If a compromise cannot be met, the homebuyer may need to reach out to the governing consultants such as the Home Construction Regulatory Authority.
Before considering any legal action, it is recommended to speak to your real estate lawyer for professional legal representation. A real estate closing lawyer will have the expertise, knowledge, and contacts needed to ensure the closing date can or cannot be met and advise the proper legal action to pursue.
Seek Legal Advice from Zinati Kay for Your Closing Date Delays
Contact John Zinati at Zinati Kay – Real Estate Lawyers about any concerns or issues you might have with closing date delays on your pre-construction home. Call (416) 321-8766 for more information about our services.