After recent events regarding the Trinity Ravine Towers construction, many elderly real estate buyers are reconsidering investing in life leases in Toronto and the GTA—and with good reason. Keep reading to learn what life leases are, how they work, and determine if they're a good option for you. 
What Is a Real Estate Life Lease?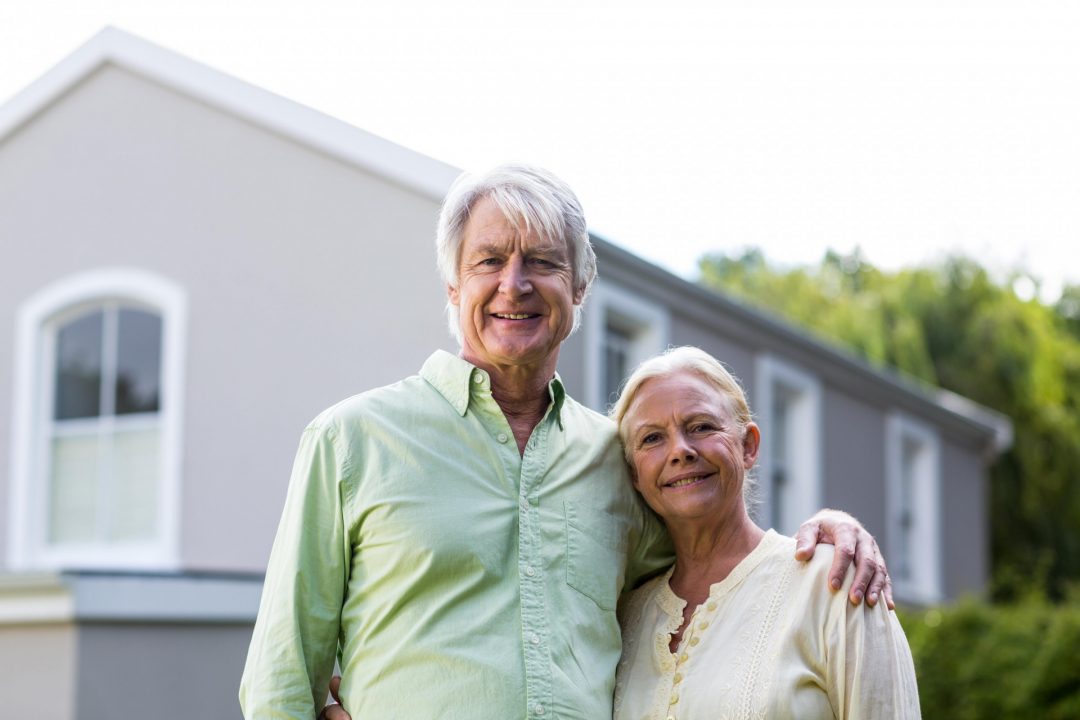 Real estate life leases in Ontario are typically reserved for seniors who want to continue living independently and engage in property ownership without all of the usual responsibilities involved. Seniors can purchase a property—usually in the pre-construction phase—directly from the builder with the promise that it'll be built within a specific timeframe.
Essentially, the idea is that the buyer purchases the right to occupy said property for the duration of their lifetime. An initial lump sum or deposit is paid to the developer to hold the buyer's place. After that, the buyer is then responsible for paying monthly maintenance fees, property taxes, and any special assessment fees that may come up. A life lease is basically a leasehold property that's primarily aimed at seniors.
The Repercussions of Canceling the Trinity Ravine Towers Construction
Trinity Ravine Towers was a 55+ Christian community living project in Scarborough that was supposed to include condos and various amenities for seniors. Plans for the project were announced in 2016 but were abruptly cancelled by the developer for arbitrary reasons. Construction for the project was slated to commence sometime in 2017 or 2018 and was supposed to be move-in ready by 2019.
Promotional material provided to prospective residents stated that the Trinity Ravine Towers community would include over 500 luxury condo units on a life lease basis. That means there would be no term limits and the units could be passed down to next of kin upon death of the original owner(s). Amenities included a communal library, professionally maintained courtyard, fitness centre, beauty salon, a catered dining room, etc.
Although a fence was erected around the parking lot in Scarborough where the property was supposed to be built, no other signs of construction have been made evident over the course of six years. Naturally, those who invested hundreds of thousands of dollars into this project and have come to rely on its completion are very upset, confused, and want their money back.
Some refunds have already been issues by the current project owner, Trinity Ravine Communities Inc., but many people's investments are still left hanging in the balance. In the meantime, prospective community members have gotten older and have very few options left. The majority of them are still waiting on the return of their deposits. But as the housing market in Toronto and the GTA gets increasingly precarious due to the pandemic and the buyers continue to age with many of them in their 80s and 90s, it's unlikely that they'll be able to afford other leasehold properties when and if their money is repaid.
So why was the Trinity Ravine Towers project cancelled in the first place?
That's a little complicated. In an email sent to leaseholders in April 2019, the developer stated that the City of Toronto had yet to grant them all of the required building permits, but that they could go ahead with the excavation. But in February 2021, leaseholders received another email update from the corporation stating that the project was being cancelled altogether due to financial issues brought on by the pandemic.
Risks Involved with Life Leases
The Trinity Ravine Towers cancellation is a worst-case scenario of what can go wrong with a life lease development. Given the unpredictable nature of the current real estate market, it wouldn't be surprising if more cancellations of the nature occurred. In fact, they already have.
This wasn't the only condo construction cancellation that took place in 2021. There were at least nine others that occurred around the same time as the Trinity Ravine Towers cancellation.
The fact of the matter is that there is a lot of risk involved in purchasing a life lease in Toronto and elsewhere. Pre-construction life lease properties operate under a different set of rules than pre-construction condo developments. The former are operated and designed by specific sponsored groups—in this case a religious organization and aren't regulated by government bodies.
On top of that, life leases aren't covered by Tarion like condos and other types of construction projects are, which means that consumers aren't always guaranteed to get their deposits refunded if projects fall through during any phase of construction. Formerly known as the Ontario New Home Warranty Program, Tarion offers provincial protection for consumers purchasing new homes. There's no legislation regarding life leases that states corporations are required to return deposits.
Pivoting Construction Plans
Trinity Ravine Communities Inc. has issued multiple apologies to consumers who purchased their life lease condos in Scarborough. But, for many who have been left with few options and have yet to receive their highly anticipated refunds, this apology feels like far too little too late.
In an interesting twist of events, however, the corporation also recently announced that they're planning on moving forward with another similar prospective construction project soon. The new plans, which are slated to be announced sometime in early 2022, will give current life leaseholders the option to either move forward with a new project or have their deposits returned.
As it stands, no new announcements have been made regarding the plans for future developments, but the company is apparently evaluating various options which will enable them to offer a new housing alternative.
Considering the fact that numerous leaseholders are of an advanced age and have already waited six years and counting to get some kind of resolution regarding the initial construction project, it seems like the corporation may be putting the cart well before the horse. But only time will tell on that one.
With over 25 years of experience in the field, Zinati Kay – Real Estate Lawyers has built a strong reputation for being one of the best real estate lawyers in Scarborough. For more advice and expertise regarding your real estate matters, feel free to contact us today!