Buying a house can be an exhilarating, life-changing process that results with you and your family finding the perfect home. But it's also a daunting process—and likely to be the largest purchase you'll ever have to make. It's for that reason that many will turn to a good real estate lawyer in Toronto to ensure that they're not missing any key steps or details when completing a home purchase.
While there is a difference in service you can expect when working with, say, the best real estate lawyer in Toronto versus an unproven one, overall, there's a lot of added value that a real estate lawyer in Toronto can provide.
So, how exactly can a home-buying lawyer in Toronto help you during this time? Read on to find out.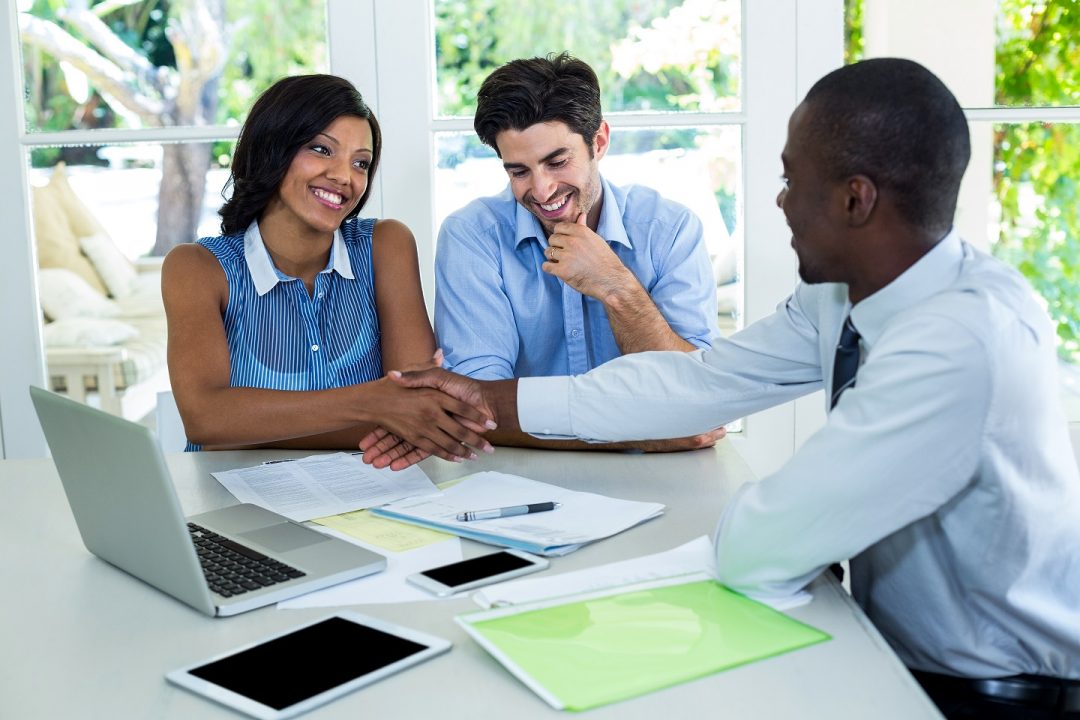 What Does a Real Estate Lawyer Do?
A real estate lawyer in Toronto will perform a wide range of duties during the home-buying process. They'll, of course, review all legal documents, including the Agreement of Purchase and Sale. If they're involved in a condo purchase, then they'll also review the Status Certificate. A quality real estate lawyer will also check the property taxes and see to it that they are current and have been updated recently. The real estate lawyer will also confirm the validity of the title and calculate the land transfer tax upon closing.
In other words, there are quite a few actions that a real estate lawyer in Toronto will cover.
Moreover, a good lawyer will not only ensure that the process is handled smoothly and without hassle, but also ensure that you have a more complete idea of the totality of the price should you be buying a house. A good lawyer at your side will see to it that you aren't faced with any nasty surprises like unexpected taxes, and instead, ensure that you will be totally informed and prepared throughout.
The Role of a Real Estate Lawyer for Buyers
Below, we'll explore how a real estate lawyer can help you during your home purchase.
Agreement Review and Title Searches
With a lawyer supporting you through your purchase, they'll help you fully understand the Agreement of Purchase and Sale, as well as your rights and obligations before final closing. They'll also provide clarity as to the seller's rights and obligations during the transaction.
One of the most common and largest mistakes in the real estate market is for buyers to sign on to something in the Purchase Agreement that is not in their best interest. Unfortunately, this is an all-too-common occurrence. The reason being that these documents are long and detailed and may cover a variety of areas, some of which the buyer may not be familiar with. Real estate agents can help in this regard, but nothing beats having a trained real estate lawyer at your side who boasts a thorough understanding of ownership law.
But lawyers don't only provide advice; they can recommend any provisions or changes that should be made to the agreement, always with your best interest in mind. They'll also examine your newly purchased home for liens, debts, mortgages, title defects, etc., also known as a title search.
Property Transfers
Real estate lawyers can also help with the title transfer process. The legal term "title" refers to the individual or individuals who have legal ownership and the right to use a property. There can be multiple people named on the title, from a single owner, to spouses, to fellow investors, or even corporations. While titles aren't strictly reserved for housing purchases (they can be applied to nearly any object) they are more common in real estate due to the complexity of an ownership agreements.
During the exchange of ownership between the buyer and the seller, a real estate lawyer can facilitate this process, otherwise known as a "transfer of title." A transfer of title is also necessary when a person wants to refinance their property, during separations, or if the title is being transferred to a friend/parent/business/etc.
Act on Your Behalf to Close the Transaction
A lawyer will keep you informed of the closing costs well in advance of the sale, they'll obtain the mortgage funds needed from your lender and hold the funds in trust until the deal closes. They'll also see to it that the land transfer tax is paid, as well as any HST (if applicable).
Once the remaining funds are transferred to the seller's lawyer, then you will receive the title transfer.
Inform You of Government Programs That May Apply to You
A well-informed lawyer will be able to direct you to government programs that can save you significant amounts of money. For instance, the federal Home Buyer's Plan (HBP), allows you to borrow up to $25,000 form your Registered Retirement Savings Plan (RRSP) without paying taxes on the funds, so long as you meet the requirements (HBP and RSP withdrawal conditions). There's also a non-refundable first-time home buyers tax credit of $5,000, so long as, again, you meet the requirements.
Of course, there is a first-time homebuyer refund which can be as high as $8475 in Toronto. If you are eligible your lawyer should be able to get this waived up front so you don't even have to apply for a refund.
And those are just a few of the many government benefits that you can take advantage of during a purchase—a process made easier when working with a good real estate lawyer in Toronto.
Can I Buy a Property without a Real Estate Lawyer?
It's more or less mandatory to use a real estate lawyer when purchasing a house because only lawyers can register deeds in Ontario and lenders will require a lawyer on the mortgage, but with a real estate lawyer in Toronto at your side during the purchasing process, you may end up seeing significant savings.
Zinati Kay – Real Estate Lawyers will work to ensure that you won't overspend or sign off on a bad agreement. We're a full service residential real estate law firm that provides fixed closing costs to buyers and sellers when they buy, sell, mortgage, or title transfer their property. We have over 25 years experience in the industry and have closed over 21,000 real estate transactions. If you need any assistance, contact us at (416) 321-8766 for more information about our services.