It goes without saying that 2020 was a year unlike any we had collectively experienced before. From little things like keeping hand sanitizer in your bag to big things like buying and selling a home in a safe and responsible way, COVID-19 has certainly made us adapt to a new way of life.
With that said, we'll explore some things to keep in mind whether you're buying a home during COVID-19 or selling a home during COVID-19.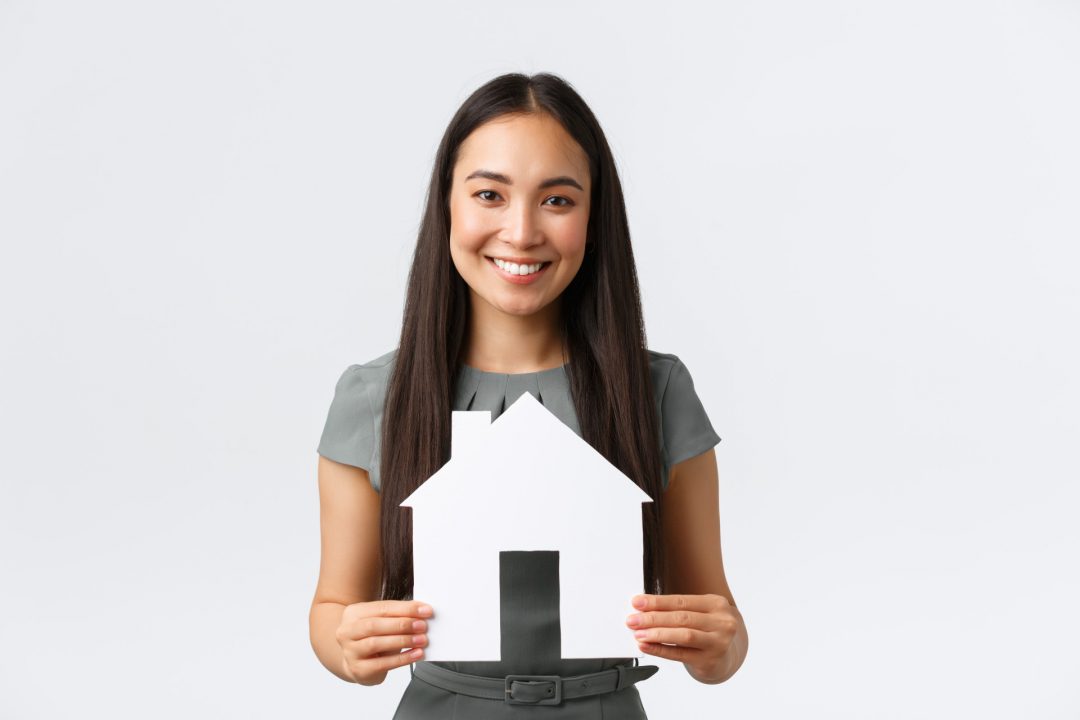 Tips for Buying and Selling a Home during COVID-19
If you're looking into buying a home in the near future, COVID-19 has certainly presented a few obstacles. See below for how to shop for homes or sell your home, and keep safe doing so.
Do Your Homework
The fact is that many people opted for the cautious approach to the real estate market in 2020, which is to say, we see fewer listing going up. This makes sense as many were concerned over losing property value during the pandemic and some people are reluctant to move.
The good news is that many strong listings are still waiting to be found. The key is broadening your search as prices have come down in some cases, potentially opening up an opportunity for you to buy in a neighbourhood that wasn't on your list before.
Speak to Your Agent
A good real estate agent has, like everyone else, set up safe protocols when it comes to dealing with clients during the pandemic. As such, we're seeing a proliferation of virtual tours while online communication is also being used for negotiations and agreement finalizations.
Realtors, in other words, have adapted well to the pandemic (for the most part) and are therefore still a highly valuable resource that you can make use of in your search.
What's more, seeing as they're now experts on the COVID-19 real estate market, they can help you better navigate the new safety measures in place as well as keep you safe when you do eventually book house tours. When partnering with a real estate agent, for instance, you'll likely avoid long lines that can form these days at open houses due to the restriction on visitors.
Get Help from a Real Estate Lawyer
Real estate lawyers are almost always a resource worth tapping into when you're looking to buy or sell a home.
Lawyers, like agents, have adapted their practices to comport with COVID-19 guidelines and requirements. Essentially, you can expect an equally high level of service—with just a lot more meetings taking place over Zoom rather than in-person.
Remember that real estate lawyers are experts at buying and selling homes, and that extends to buying and selling homes during COVID-19. They can not only provide the usual knowledge and expertise, but they can do so while also giving advice as to what's changed during the pandemic and what you, as the buyer or seller, ought to be aware of.
Scheduling an In-Person Viewing
Another benefit of hiring professionals like real estate agents and real estate lawyers is that they can help you navigate the more complicated processes that have developed as result of the COVID-19 pandemic. The most difficult one—as you'd expect—is organizing in-person meetings.
After all, as the seller, you want to show your house to as many people as possible, and as the buyer, you want to see as many viable houses as possible. In both instances, ideally, you're able to schedule in-person visits.
With professionals on your side, they can coordinate showings so that your house never has too many people viewing it at once. This has a dual benefit of reducing the likelihood of spread while also getting people in and out fast, so there's no large viewing line. And not to mention, by not overbooking, it will help you avoid punitive fines from the authorities.
If you do plan to go it alone, ensure that hand sanitizer is supplied and that your visitors wear gloves. It's also best practice to avoid having people who have recently travelled view your house or have anyone who has displayed symptoms of COVID-19 enter the property. Also, be mindful of how many people are allowed to be in your house at any one time, so you can avoid fines. Of course, during lockdown periods all the measures must be enforced. When showings are permitted you may also wish to have the buyers complete the COVID 19 questionnaire required by the government.
How Social Distancing Is Affecting Buying a House
At the end of the day, you're going to see less foot traffic in and out of your house (as a seller) and going to participate in fewer in-person viewings (as a buyer). For many, that's actually not a bad thing as people tend to grow frustrated with an overabundance of viewings.
But that also means the process might take a little bit more time. The key is to keep patient and understand that everyone is trying their best given the situation and that your health and the health of others should never be secondary.
With some time, dedication, and the right team of professionals by your side, you'll still find that dream house or be able to sell your old one—that, at least, hasn't changed.
Should You Buy or Sell a Home during the COVID-19 Pandemic?
Buying a home is an exciting experience, but it can also be stress-inducing. There may be a little more stress during COVID but there is no reason not to look for home if you are in the market and would like to do so. Just be a little extra patient. With COVID-19, now more than ever, you'll want an expert real estate lawyer in Toronto guiding you through the most important purchasing decision you'll make in your life.
At Zinati Kay – Real Estate Lawyers, we have over 50 years of experience helping home buyers and sellers in the Greater Toronto Area. Over that time, we've closed over 21,000 real estate transactions!
At Zinati Kay – Real Estate Lawyers, we are proficient at drafting agreements, conducting title searches, filing sale completions, and helping with mortgage refinancing, to name just a few of our areas of expertise.
Get a top real estate lawyer on your side as you buy, sell, refinance, or title transfer your property. We are also offering remote/virtual signing during the pandemic, so there is no need to come into offices. Contact us at (416) 321-8766 for more information about our services.