Condominium sales are skyrocketing in Canada's biggest housing markets—especially the Greater Toronto Area—which is why many people are looking for the opportunity to invest in a pre-construction condo (a condo that is planned and approved to be built in the future) in hopes of gaining a future profit.
While it may seem like a lucrative opportunity upfront, experts say there are some important factors to consider before dishing out the cash. Buying a property, whether it's your first or not, is a big step, so that's why you should always consult with a lawyer before buying a pre-construction condo to ensure you get what you signed for. Here's how to buy a pre-construction condo, as well as some important things to check before you make the investment.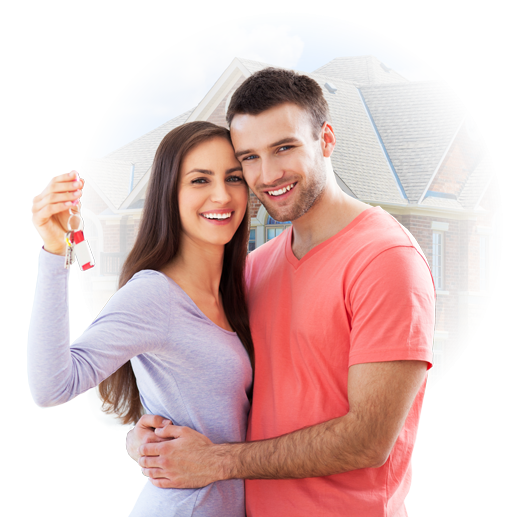 Points to Consider When Buying a Pre-Construction Condo
Deposit Is 20% Upfront
While it's possible to buy a resale condo with as little as a 5% down payment, pre-construction condos typically require a minimum of a 20% down payment. This may seem like a lot to pay upfront, but the full 20% payment is broken up into smaller installments that are paid over time, leading up to the closing. This is referred to as the deposit structure.
Delay in Project
Developers that hope for a condo building to be ready by a certain date are often faced with delays, which also impacts people who plan to move in. It is best to expect to move in at least six months later than the original move-in date and have a backup plan in case the delays drag into the one- or two-year mark.
Lock Your Mortgage Rate
If you qualify, you can lock in your mortgage at today's low-interest rate instead of paying the increased rate that comes into play when you close on your condo. This is because developers work with preferred mortgage providers to provide better rates.
Extra Closing Costs
Be prepared to pay extra closing costs when buying a new construction condo. New-build condos are subject to HST, especially for investors, unlike resale options, and you may be required to pay HST on new appliances, utility connection fees, and other adjustments from builders and developers. Your purchase price could be bumped up by one to three percent or more.
Condo Fees May Increase
Condo developers often draw in potential buyers with unusually low monthly maintenance fees, but after you've moved into the home and live there for a few years, these fees can grow significantly. Be sure to keep this in mind as you budget for your new condo.
Choose a Reputable Builder
There's a huge risk in putting your money down on something that hasn't been built yet, which is why you need to find a reputable builder. During your search, ask questions like, "Were past projects completed on time? How delayed were they? Did the developer increase maintenance fees after the construction was built?" Speak to owners in buildings that were built by the same builder.
Location, Location, Location
Although it is important to find the right builder and price, you should also consider the location. The two biggest housing markets in Canada are Toronto and Vancouver, which account for 54% of the total condo sales in the country. Condo sales usually increase over time in smaller cities once the population increases, but currently, many small Canadian cities have huge amounts of land available for housing developments. If these areas are dominated by houses and townhouses, chances are they may not have the density to put up multiple condo buildings. It would be unwise to invest in an area where condos aren't a huge interest for developers.
The Cooling Off Period
In Ontario, everyone who purchases a new condo has a 10-day limit (calendar days) to reconsider their purchase. During this time, known as the cooling off period, a buyer should ensure they get financial preapproval and that the agreement has been reviewed by their lawyer. If you change your mind during this time, you can back out of the contract and receive your full deposit in a refund.
Think Long-Term
The most important thing to consider when investing or buying a pre-construction condo is having long-term goals, according to realtors and economists. If investors believe the value of a condo is likely to increase in a few years, take this seriously and make your moved. The most affordable channel to own a home is the condo space, and demand shows no sign of slowing down. Investing in a condo in the Toronto area now may be your best time, rather than waiting until prices spike once the building has been constructed.
Work with Zinati Kay When Buying a Pre-Construction Condo
Buying or investing in a pre-construction condo takes a lot of consideration and knowledge. It's important to work with a professional real estate lawyer to ensure you are not held responsible for any issues that could occur and that you get exactly what you signed for.
Zinati Kay – Real Estate Lawyers is the right team to trust when you are looking to buy a pre-construction condo. We offer fixed closing costs at $999, so you can budget your purchase with no surprises. We bring our 25+ years of experience in the real estate industry to help you through the process and our 21,000+ closed real estate transactions show that we have the experience and knowledge to ensure you get through the process with ease. We provide professional service and have thousands of satisfied clients to prove it. If you need any assistance, contact us at 416-321-8766 for more information about our services.