Selling your home can be a stressful process but you can avoid it by selling directly to a real estate investor. These sales often allow sellers to skip steps like inspection contingencies and avoid appraisal concerns or issues with financing from the buyer. In some cases, even if you choose to sell to a traditional buyer, you may get a better offer from an investor, perhaps someone with limited contingencies and assurance of a quick close. Should you sell your house or property to an investor? The answer really depends on the situation you want. However, it is important to understand the pros and cons of selling your house to an investor compared to a traditional buyer. Here's what you need to know, so you make the best decision.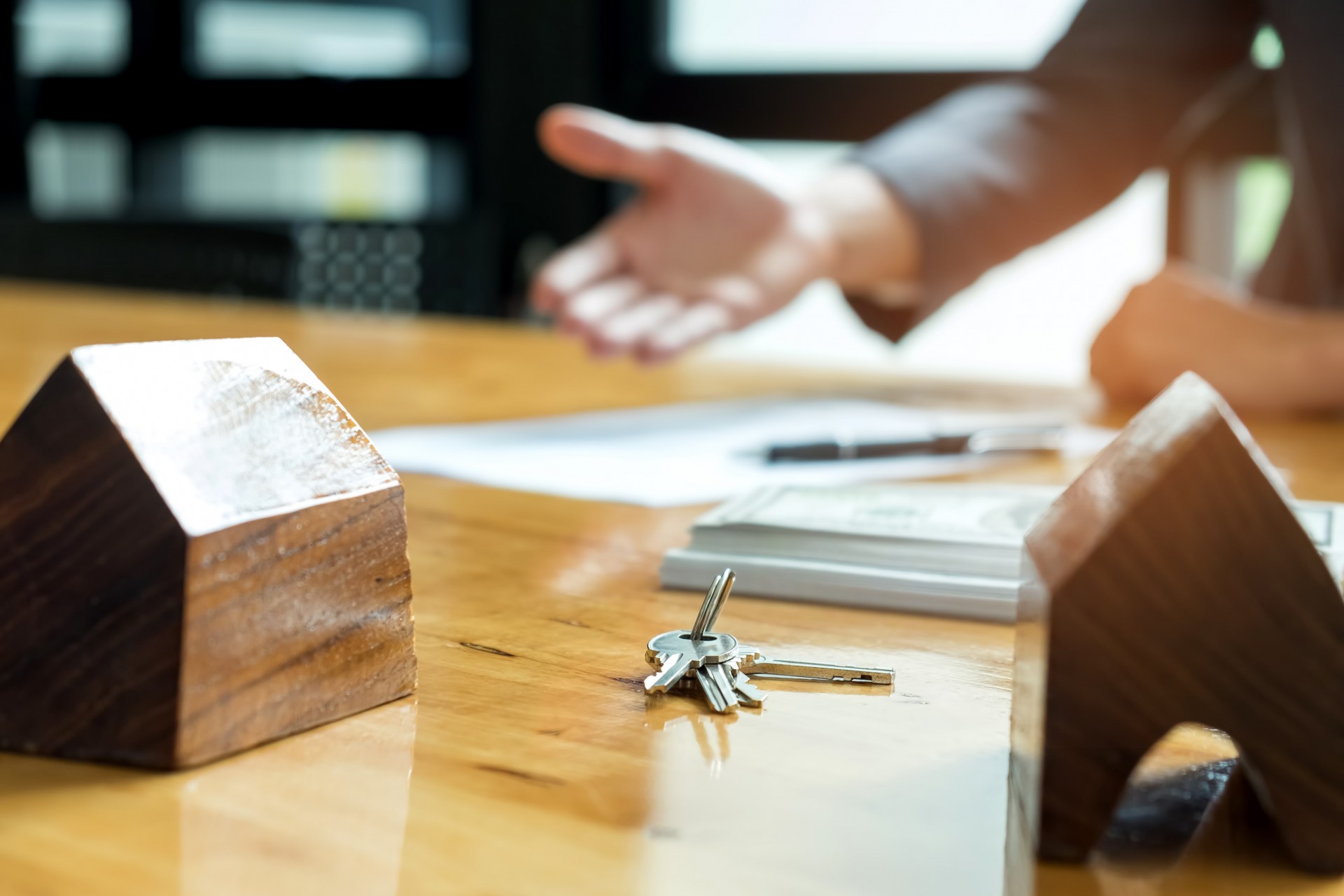 Pros of Selling a House to an Investor
Selling "As Is"
An investor usually purchases a home "as is" so they can flip it. This benefits you because you don't need to spend additional money out of pocket to sell your home or renovate it. Typically, the investor will take care of repairs and staging during their flip process, meaning you are free to move out without worrying about making your home look appealing to buyers or fixing any issues.
Fast Payment
It is quite easy to make a good deal with an investor. As soon as the negotiation is done, they will take care of the rest of the process. This is because the sooner an investor purchases a property the sooner they can make repairs, complete renovations, and make a profits off of it. By selling your property to an investor, you get quick cash for your property and you won't have to worry about delays. However, you need to be firm about what you are asking for and set limits so that you can get the best price for your property.
Quick Closing
Another pro of selling your house to an investor is that they often close in as little as seven days. This is because the sale of the property does not depend on factors like approved financing, home inspections, or appraised values. Skipping all these steps speeds up the entire process, which means you can close your home in less than a month.
Flexible Arrangements
When you sell your home to a traditional buyer you need to agree upon a closing date that is mutually convenient even though the buyer usually calls the shots. Unfortunately, that means you must be out of the home on the closing date without any exceptions. When you sell your home to an investor, they may be more flexible with the closing date. You may even be able to leave some items behind that you don't want, which is never an option when selling to a traditional buyer.
Paid in All-Cash
A huge benefit of selling your home to a real estate investor is that they usually have the capital to purchase your property with cash upfront. This is because they want to ensure the transaction goes through as fast as possible. All-cash deals help them save money on interest and helps you because you get the full sum of money in one huge payment. You don't have to wait weeks or months before the money is processed, either. Although you should be cautious of an investor who is too enthusiastic about the deal, it is a great way to get the cash you need for savings or another big purchase.
Cons of Selling a House to an Investor
You Don't Know Who Is Buying Your Property
Although some real estate investors will do their best to gain your trust by revealing who they are, many do not. They are not legally obligated to tell you who they are when they want to purchase your home or why they want your property. For example, the investor could be a landlord who is known for his or her shady renting practices or they could be a developer that wants to tear down your home and convert it into apartments. If your home has sentimental value, you may not want this to happen.
Watch Out for Scammers
It is vital that you are extremely careful not to hand over your property to just any investor. There are many scam artists that pose as investors so do your research online to find out if they are legitimate. Ask for their references and search them within the Better Business Bureau. You can also avoid getting scammed by following these tips:
Visit their website and if they do not have one ask for materials that support their business claims.
Search online for reviews about the investor. Most professionals have some sort of online presence even if they do not belong to a larger company.
Never give any money until the closing date and upon that time you should make sure your transactions go through a real estate lawyer.
Market Value not Obtained
Although selling your house "as is" can save a lot of time, chances are, you will be giving up your property below market value. Investors are aware of the advantages of offering you full cash, as well as the risks they may assume by purchasing your home before any renovations or inspections have occurred. The investor will have to pay for the closing costs, any repairs, back taxes, holding costs, and more which means you may not get a very high offer or one that you feel is fair.
Choose Zinati Kay – Real Estate Lawyers When Selling a House to an Investor
Selling your property to an investor or a traditional buyer is completely up to you. It is a good idea to sell to an investor if you want to sell your property quickly for a decent price. However, you should keep in mind that their transaction decision is business and there are no emotional ties to your property. Ultimately, your decision comes down to how much effort you want to put into your property before selling and how much you are willing to sacrifice to have a quick turn around. Whichever way you choose to sell your home, it is important that you work with a real estate lawyer.
Zinati Kay – Real Estate Lawyers is a full service residential real estate law firm that provides fixed closing costs to our clients when they buy, sell, mortgage, or title transfer their property. We have closed over 21,000 real estate transactions in our years of service and helped many of our clients understand the terms and conditions of their forms. If you need peace of mind and assistance selling, refinancing, or transferring title of your property, give us a call and we will be ready to help you. You can reach us at (416) 321-8766 for more information.