So, you've decided to sell your home—congratulations! Whether you've chosen to upgrade to a larger home or downsize to a smaller, cozier property, selling your home is a big deal.
Working with the right real estate agent and real estate lawyer can help make this exciting process as stress-free and smooth as possible; they can also help you prepare for all the necessary fees, especially the hidden costs of selling a house.
How much does it actually cost to sell your home and what fees should you prepare for? Keep reading as we break down some of the hidden costs of selling a house.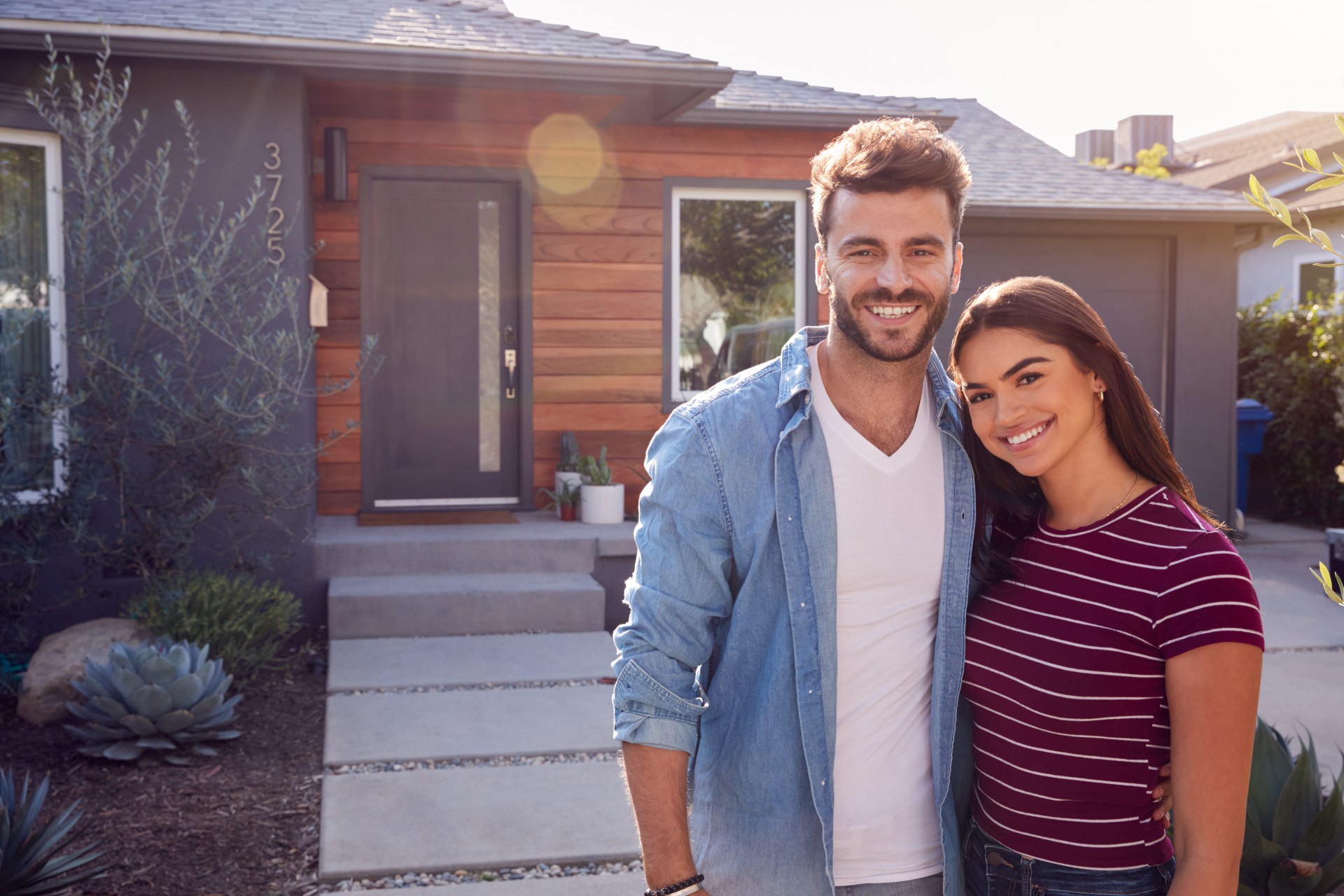 Cleaning and Repairs
When you list your home for sale, there's a good chance that a few things will need to be cleaned or repaired. Maybe you have a couple dents in your walls that need to be repaired or your carpet could use a good steam cleaning? Maybe your kitchen is outdated and could benefit from a remodel?
By investing a little money upfront to fix some of the aesthetic issues with your home and/or opting to get it professionally cleaned, you may be able to attract a higher calibre buyer. The better your home looks, the better the offer you'll receive.
You might also want to hire a professional junk removal company to dispose of any unwanted junk or clutter in your home. Or, alternately, you may want to store some of your belongings in a storage unit until you move into your new home. Either way, both these options have a fee.
Home Staging
This brings us to our next point: staging! Staging your home can help it sell faster, because it shows buyers the living potential of each space. However, hiring a professional staging company isn't cheap. Costing anywhere from $500 to $15,000—depending on the size of your home and how long your home is on the market for—staging can easily become a rather large hidden cost of selling a house.
Aside from staging, you'll also need to pay for professional photographs of your home to include in the listing. This could cost you anywhere from $200 to $300.
Property and Lot Size Measurements
How do you know how big your property is? Before you sell your home, you'll want to have the measurements of your lot. This can often be found in the survey you received on your purchase or can be tracked down through your lawyer. You may also want to have a sense of the square footage of your home so that you can accurately provide the square footage for the listing.
You can get a sense of this from the initial purchase documents from a builder if that is how you bought. Otherwise you will likely have to guess or hire a company to do so, although this is uncommon. There is no need or obligation to provide the measurements for the interior of your home but if you are giving this information and you should estimate in a rough way and advise the buyers that you are just providing an estimate and that they should obtain their own measurements if this is important to them.
There are many companies that measure the interior and exterior of homes and can guarantee the dimensions are correct. If you need a professional property survey to measure the outside of the lot, it could end up costing you several hundred dollars. However, this is not required, and, in most instances, you will just provide the buyer whatever server you have.
Pre-List Home Inspection
This step is optional, as sometimes the buyer pays for a home inspection. Although it can be seen as a hidden cost of selling a house, there are a few benefits to paying for a home inspection if you are the seller.
The home inspection will provide you with detailed information about the condition of your home prior to listing it and will let you know if there are any repairs you need to make in order to maximize your offers.
It will also give you an idea of what types of conditions interested buyers might come back to you with, so you can prepare to work those conditions into your offer price.
Depending on the size of your home, your location, and the age of the home, a professional home inspection could cost anywhere from $300 to $500.
Moving Costs
When people calculate how much it will cost to sell their home, they often forget about one important component: moving costs.
Sometimes, relying on your friends and their pick-up truck can only go so far. Depending on how much furniture you have, you may need to hire a professional moving company to get the job done right—and to ensure you don't cause accidental damage to your recently sold home!
Even if you decide not to hire a professional moving company, you'll probably still need to rent a moving truck to get your possessions from point A to point B. You'll also have to factor in the cost of packaging and moving supplies, gas, and/or hotel costs if you are planning a long-distance move.
Mortgage Penalty
Breaking out of your current mortgage is perhaps one of the biggest hidden costs of selling a house. With most fixed-rate and variable-rate mortgages, you are locked in for a certain number of years. If you decide to break out of your agreement before your term is up, you will have to pay a mortgage penalty.
How much does it cost to break out of your mortgage and sell your home? The penalty is calculated based on the amount you owe and the amount of days remaining on your loan. With variable-rate mortgages, the penalty is usually three months' worth of mortgage payments, plus a discharge fee of $200 to $600. For fixed-rate mortgages, the penalty is usually much higher and depends on your lender.
The good news is that you may be able to transfer your mortgage to your new property for a much lower fee. Talk to your mortgage broker about your options well before you sign on the dotted line and sell your home.
Real Estate Agent Commissions
According to the industry standard in Ontario, the seller is responsible for paying a five percent commission on the final sale price of the property. That five percent is then split up between the buying agent and the selling agent, depending on what the seller agrees to with their agent (e.g. two percent for the buying agent and three percent for the selling agent). The buyer never pays real estate agent commissions.
The seller is also responsible for paying HST, which is added on top of the commission. While the agent's commission is negotiable depending on the property and the current market, the fees can add up quickly and cost several thousands of dollars. Make sure to budget for this hidden cost of selling a house.
Closing Costs
In addition to paying your real estate agent commission for selling your home, you also have to pay a real estate lawyer to handle the paperwork related to the sale. Your real estate lawyer will ensure the buyer has followed through with what they agreed to in the Offer to Purchase and that you have met your legal obligations as the seller.
Closing costs vary, and the total cost depends on the extent of services provided and disbursements. Typically, closing costs are around $1,000, including the following services:
Title requisition responses
Conveyancing
Software
Couriers
Certification of Cheques
Copies
Faxes
Postage
File storage
HST
Your real estate lawyer will also do a title search on the property to make sure that there aren't any liens against it. At Zinati Kay – Real Estate Lawyers, we offer a fixed closing cost of $799.00 plus HST when you sell your home. This fee includes all disbursements, except for the $74.00 Law Society Transaction Levy.
Miscellaneous Fees
Finally, make sure to budget for other miscellaneous expenses associated with selling your home. For instance, you will be responsible for paying all property taxes that are due on the home before the date of closing. You will also be responsible for paying for any utilities up until the closing date, including heating, hydro, and gas, as well as home insurance.
Zinati Kay Offers Fixed Closing Costs
When you hire our team at Zinati Kay – Real Estate Lawyers to help you sell your home, you can have peace of mind knowing that the job will be handled professionally and appropriately. We are a full-service residential real estate law firm, with over 50 years of closing experience, that provides fixed closing costs to our clients when they buy, sell, mortgage, or title transfer their property. We also hire a professional title searcher to conduct title searches and provide a report on Title for our review before closing.
Not only have we closed over 21,000 real estate transactions and helped our clients navigate the often-confusing terms and conditions of their forms, we have thousands of satisfied clients to prove it.
If you want a professional to help you make wise decisions about your home and be transparent about the hidden costs of selling a house, contact us at (416) 321-8766 for more information about our services.